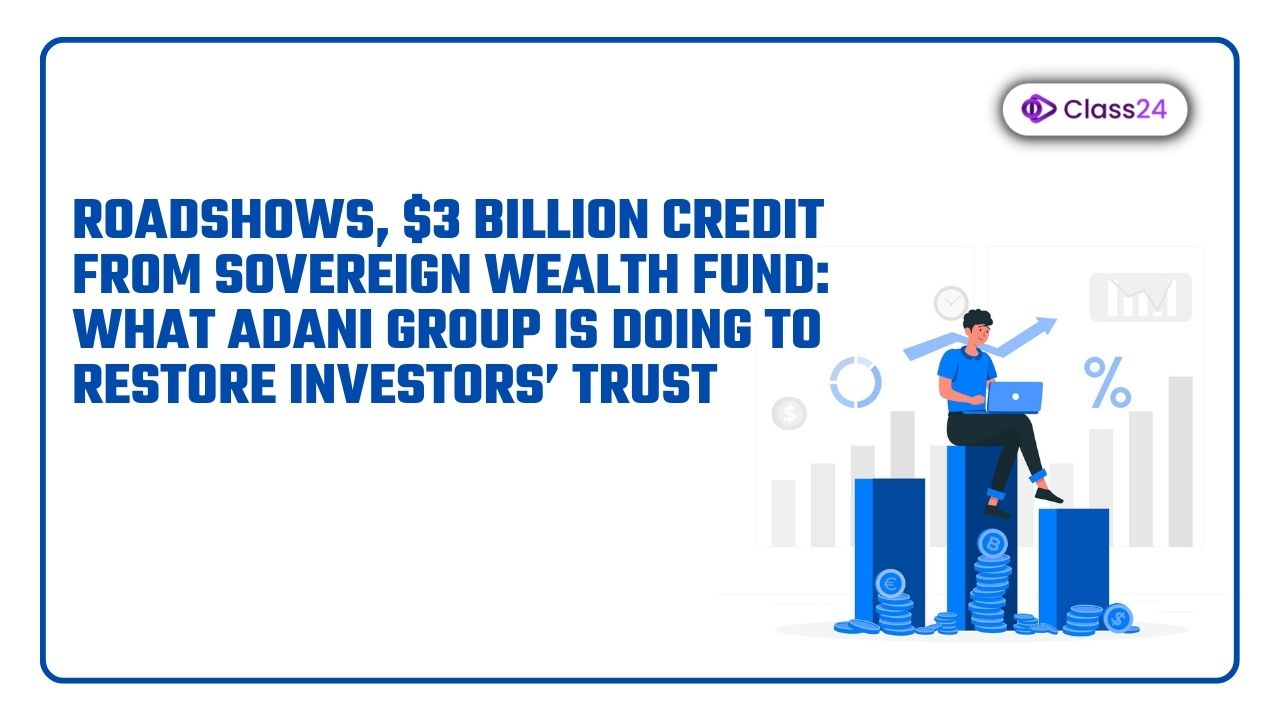 NEW DELHI: The Adani Group is trying all means to win back investors' confidence in the aftermath of a massive stock rout that has eroded over $140 billion of its market value since January 24.
From holding roadshows to securing a $3 billion loan from sovereign wealth fund, the Gautam Adani-led group is leaving no stone unturned to get back on track.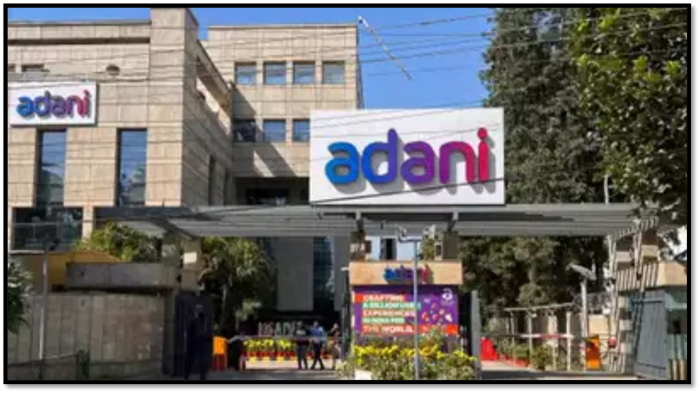 Reports of Adani securing fresh credit comes a day after group management told bondholders it expected to prepay or repay share-backed loans worth $690 million to $790 million by the end of March.
The latest moves undertaken by the group seems to be working with investors as bucking last 1 month's trend, shares of Adani Group shares have been rising for 2 days straight now.
Today's rally saw all 10 Adani Group stocks shore up at the same time – a first since the report by US short-seller Hindenburg Research in late January sparked an unprecedented rout in the conglomerate's shares, wiping off over $140 billion market value.
The group has been adopting a host of other rescue moves too, from cutting expenses to early debt repayment that has helped pull most Adani bonds from distressed territory.
Singapore roadshow
To ease concerns about its financial health and corporate governance, Adani Group conducted a roadshow in Singapore on February 27 and two-day roadshow in Hong Kong on February 28 and March 1.
Ahead of the roadshow, the group also held calls with investors last month, seeking to stem the negative impact from the Hindenburg report. According to a Bloomberg report, the meeting in Singapore took place at a hotel with help from about a dozen global banks.
Attendees were offered a more-than-10-page presentation on topics ranging from earnings to the debt maturity profile.
Some of those in attendance raised concerns over some of the debt and the recent volatility of bond prices, the investors said. At least two of the investors in attendance told Bloomberg they've been buying Adani bonds, citing the group's credit quality backed by cash-generating assets. Two others, however, said they were cautious about new debt investments in the group until corporate governance issues were resolved.
$3 billion credit
On Wednesday, a report by Reuters suggested the Adani group has secured a $3 billion loan from sovereign wealth fund in a bid to ease debt concerns.
The identity of the sovereign wealth fund has not been disclosed, but Reuters quoted sources as saying that it was from the Middle East. The group has already communicated the same to their creditors and investors.
The credit line from the sovereign wealth fund could be increased to $5 billion, the Reuters report said.
A portion of the $3 billion in credit from the sovereign wealth fund, Adani management said during the last day of the roadshow in Hong Kong, has already been used to repay some of Adani's share-backed loans, one of the sources said.
Sufficient cash to repay, says firm
The ports-to-airport conglomerate's management has also sought to reassure investors that it has sufficient cash to prepay a lot of debts, including onshore bonds, and it has started doing that already, the Reuters report said quoting sources.
But for offshore bonds, including some three-year US bonds, the group is not allowed by regulators to prepay and also has no plan to buy them back as it needs to maintain a certain cash level to retain credit ratings, the source added.
Adani also held calls with bondholders last month to try to assuage investor concerns, where group executives revealed refinancing plans at some of its units and also plans to completely pre-pay all loans against shares.
Repayment of share-backed loans
A separate report by Reuters also suggested that the group plans to repay share-backed loans worth $690 million to $790 million by March-end.
Adani Green Energy also plans to refinance its 2024 bonds via an $800 million, three-year credit line.
The group presented both plans to bondholders in Hong Kong on Tuesday.

Chief financial officer Jugeshinder Singh told Bloomberg News the group is not looking to refinance debt or raise capital.
All Adani Group firms gain
Stocks of all the ten listed Adani Group firms ended with gains today, continuing the positive momentum for a 2nd day.
Adani Enterprises stock jumped 14.7% to settle at Rs 1,564.55 on the BSE. In intra-day trade, it rallied 15.83% to Rs 1,580. In two days, the company's stock has climbed 31%.
The market valuation of Adani Enterprises has jumped Rs 42,219.95 crore in 2 days.
Meanwhile, Adani Transmission advanced 5%, Adani Green Energy rose 4.99%, Adani Wilmar gained 4.99%, NDTV rallied 4.99% and Adani Power climbed 4.98%.
Shares of Adani Total Gas jumped 4.85%, Ambuja Cements (3.32%), ACC (2.14%) and Adani Ports (1.61%).
'Stock rally may extend further'
As per a Bloomberg report, the 10 companies part of billionaire Gautam Adani's ports-to-power empire have added about $9 billion in market value in the past two sessions.
However, the report noted that rally in Adani Enterprises' stock has the potential to extend further, according to technicals.
Chart patterns show that bulls may be eyeing Rs 1,900 — nearly 22% higher than Wednesday's close — so long as they're able to hold the stock above critical support at almost Rs 1,400.
Interestingly, a day before, shares of Adani Enterprises had a volume of nearly 34 million shares on the NSE, about 2.4 times the 20-day average and the highest since February 3, when 43.9 million shares traded on the day of crash lows, the Bloomberg report noted.
"Technical factors are suggesting a strong counter trend move in Adani Enterprises," Anuj Dixit, vice president of equity research at Mumbai-based Sovereign Global Markets told Bloomberg. "There is potential for further rally in the stock as the bullish engulfing pattern is supported by high volumes."
Times of India
( National )