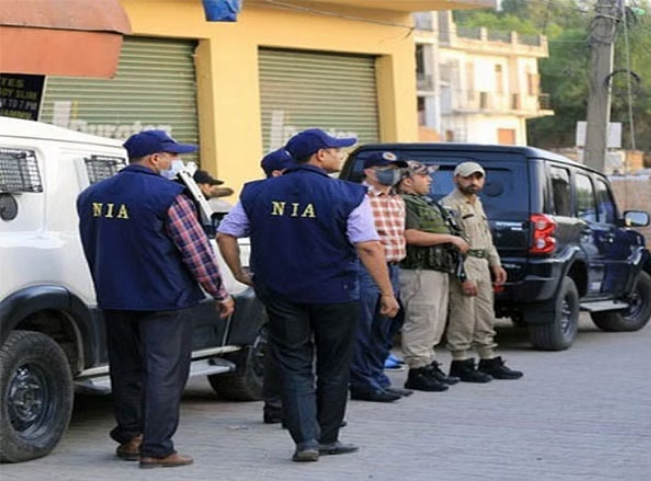 New Delhi [India], April 25 (ANI): In a fresh crackdown against the cadres of the banned Popular Front of India (PFI), the National Investigation Agency (NIA) on Tuesday carried out searches at 16 locations in Uttar Pradesh, Bihar, Punjab and Goa.
The anti-terror agency conducted these raids at the premises and suspected locations of PFI sympathisers and cadres in Uttar Pradesh, Bihar, Punjab and Goa based on inputs that several Over Ground Workers (OGW) of the outfit indulged in anti-national activities.
The places being searched by the NIA include 12 in Bihar, two in Uttar Pradesh and one each in Punjab's Ludhiana and Goa, sources told ANI.
"Multiple NIA teams are engaged in raids in close coordination with state police forces," said the sources.
Since the Ministry of Home Affairs has banned the PFI and its top leaders have been jailed, the outfit is working hard to reorganize and strengthen its cadres.
The NIA has been investigating the activities of the PFI, which was declared as an 'unlawful association' in September 2022.
The NIA investigation has found that despite the ban imposed on the PFI, the leaders and cadres of the outfit continued to propagate the ideology of violent extremism and were also arranging arms and ammunition to commit crimes.
The NIA's action came days after it attached two floors of a school building in Maharashtra's Pune where the PFI had been organising camps to radicalise and indoctrinate Muslim youth and further train them for carrying out targeted killings and attacks against leaders and organisations of particular community.
The anti-terror agency seized the 4th and 5th floors of the Blue Bells School building that were used by PFI to plan and prepare for carrying out terrorist activities with the aim of "endangering the unity, integrity and security of India".
As per the NIA, the PFI was recruiting innocent Muslim youth into the outfit at these premises, and also providing them with armed and unarmed training to eliminate and attack those opposed to the establishment of Islamic Rule in the country by 2047.
NIA investigations in PFI cases have revealed that the accused persons were part of the criminal conspiracy to establish a Caliphate and Islamic Rule in India by waging war against the country and toppling the democratically elected government. (ANI)
The Print
(National)
As always, if you have any questions or feedback, we'd love to hear from you. You can reach us on support@class24.study or
Call support - +91 78498 41445,+91 83029 72601,+91 78775 18210
Let's connect with CLASS24
🚀 Download the Class24 App here: