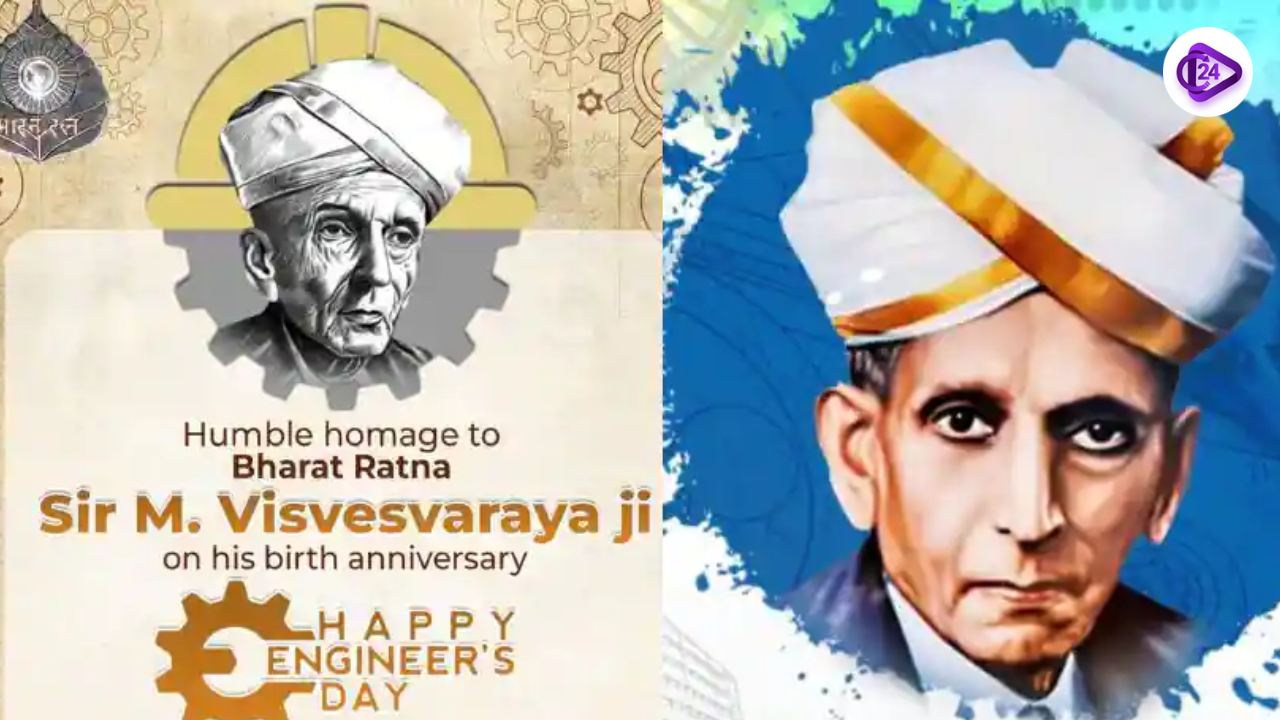 The National Engineer's Day observed annually on 15th September to highlight the immense contribution of engineers to the society. This day observed on the birth anniversary of Mokshagundam Visvesvaraya (commonly known as M Visvesvaraya), who was an Indian civil engineer and also served as the 19th Dewan of Mysore from 1912 to 1918.
He is also known as the Father of Engineering in India.

September 15 also observed as an Engineer's Day in Sri Lanka and Tanzania.
National Engineer's Day 2023 Theme:
The theme of National Engineer's Day for 2023 is 'Engineering for a Sustainable Future'.

Previous year themes are as follow:
| | |
| --- | --- |
| Year | National Engineer's Day Theme |
| 2022 | Engineering for A Healthy Planet: Celebrating the UNESCO Engineering Report |
| 2021 | Engineering for A Healthy Planet - Celebrating the UNESCO Engineering Report |
| 2020 | Engineers for a Self-Reliant India |
| 2019 | Engineering for change |
History of National Engineer's Day:
The Government of India has designated National Engineer's Day on the 15th September in 1968.

Mokshagundam Visvesvaraya, India's first Civil Engineer was born on September 15, 1861.

He is known for his engineering work in India.

His work played a vital role in the building of modern India during the early 20th century.

His notable work are Hyderabad City flood-protection scheme and Krishna Raja Sagara (KRS) lake and dam project.

In 1903, He designed and patented the automatic water floodgates, which were first installed at the Khadakwasla reservoir, located in Pune.
Awards and Honours received by Sir M Visvesvaraya:
In 1911, he was appointed as a Companion of the Order of the Indian Empire (CIE) by King Edward VII.

In 1955, he was honoured with the India's highest civilian honour, Bharat Ratna.

The Institution of Civil Engineers, London, honoured with an honorary membership.

He also served as the president of the Indian Science Congress, held in 1923.

He also founded the Government and Engineering College, which was later re-named University Visvesvaraya College of Engineering (UVCE).
Why Sri Lanka and Tanzania observes National Engineers' Day on 15th September?
Sri Lanka observed the National Engineers' Day on 15th September, because M Visvesvaraya has undertook various projects such as Mettur Dam, Kandy Water Supply Scheme, Colombo Port and many more.

Tanzania observed same day on 15th September because of his contribution in the areas of water and power.

In Tanzania, he designed the Kyoga Hydroelectric Power Station (One of the largest hydroelectric power plants in East Africa).