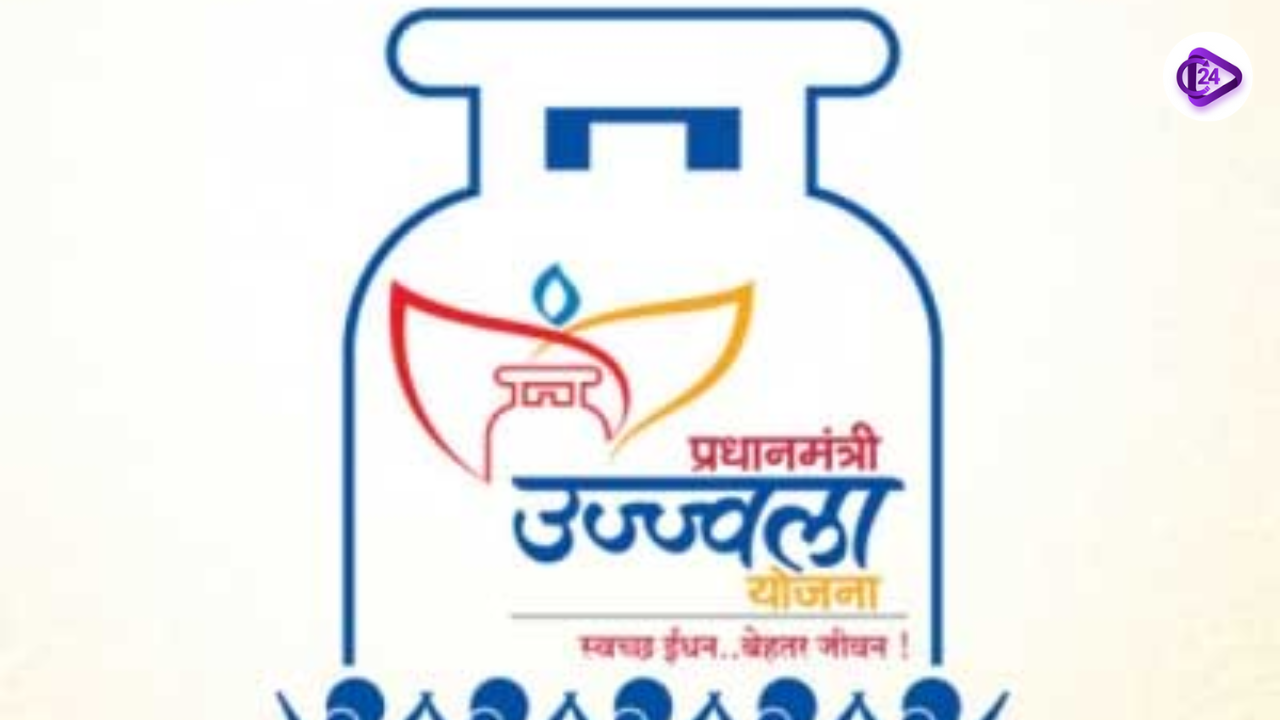 In September 2023, the Union Cabinet under the chairmanship of Prime Minister of India, Narendra Modi has approved the expansion of the Pradhan Mantri Ujjwala Yojana (PMUY) for three years from Financial Year 2023-24 to 2025-26.
Reason: The government aims to release the 75 lakh additional LPG connections in coming 3 years (2023-24 to 2025-26).
About Pradhan Mantri Ujjwala Yojana (PMUY):
Launched on

Prime Minister Narendra Modi launched the PMUY in Ballia, Uttar Pradesh on 1st May 2016.

Later, this scheme was launched in Dahod (Gujarat), and other district of Uttar Pradesh

Aim

Ministry

Subsidy

Tagline
Other important initiatives to expand LPG coverage:
1. PAHAL (Pratyaksh Hastantarit Labh):
This initiative aims to reduce the duplicate or Bogus LPG connections.

Under this campaign, the government aims to reduce diversion and eliminate duplicate or bogus LPG connections.

Under this initiative, the LPG cylinders sold at the market price and eligible consumers will receive the direct subsidy into their bank accounts.

This eliminate the illegal use of household cylinders for commercial purposes.
2. GIVE IT UP:
Under the scheme or campaign, the government insisted the people to voluntarily surrender their subsidies.

So that the government can redirect the funds to those who really needed required the assistance in acquiring LPG cylinders.
3. Free refill scheme:
During Covid-19 pandemic, government launched an initiative, in which free refill was provided under Pradhan Mantri Garib Kalyan Yojana.
Eligibility for Pradhan Mantri Ujjwala Yojana:
To the get the benefits of the PMUY, a person need to fulfill all the mentioned criteria, which are as follow -

The applicant must be a woman.

She should be aged above 18 years.

She must be a citizen of India.

Applicant must belong to a BPL (Below Poverty Liner) family and no one from the household should be an owner of an LPG connection.

Monthly income: Should not exceed a limit, which was prescribed by the UT/State Governments.

A woman applicant should be in the list of SECC-2011 (Socio Economic and Caste Census).

An applicant must not be beneficiary of other similar schemes provided by the government.
How PMUY links with the WHO goal?
In rural areas, the woman used to cook food with the use of clay stoves, by using cow dung, which cause air pollution. Such unclean cooking fuel can also lead to Asthma, Stroke, chronic obstructive pulmonary disease, and lung cancer.

With the launch of this scheme, now woman can use the LPG cylinder at a affordable price.

LPG is a clean cooking fuel, which also reduce the non-communicable diseases, also reduce the time and effort to make food.
In the report, the World Health Organization (WHO) mentioned, that the use of unclean cooking fuel could have adverse effect of human health. In its report, the WHO shared some data related to 3.8 million death caused by air pollution, which are as follow -
27% of deaths are due to pneumonia

8% of deaths are due to stroke.

27% of deaths are from ischaemic heart disease

20% of deaths are from chronic obstructive pulmonary disease (COPD)

8% of deaths are from lung cancer.