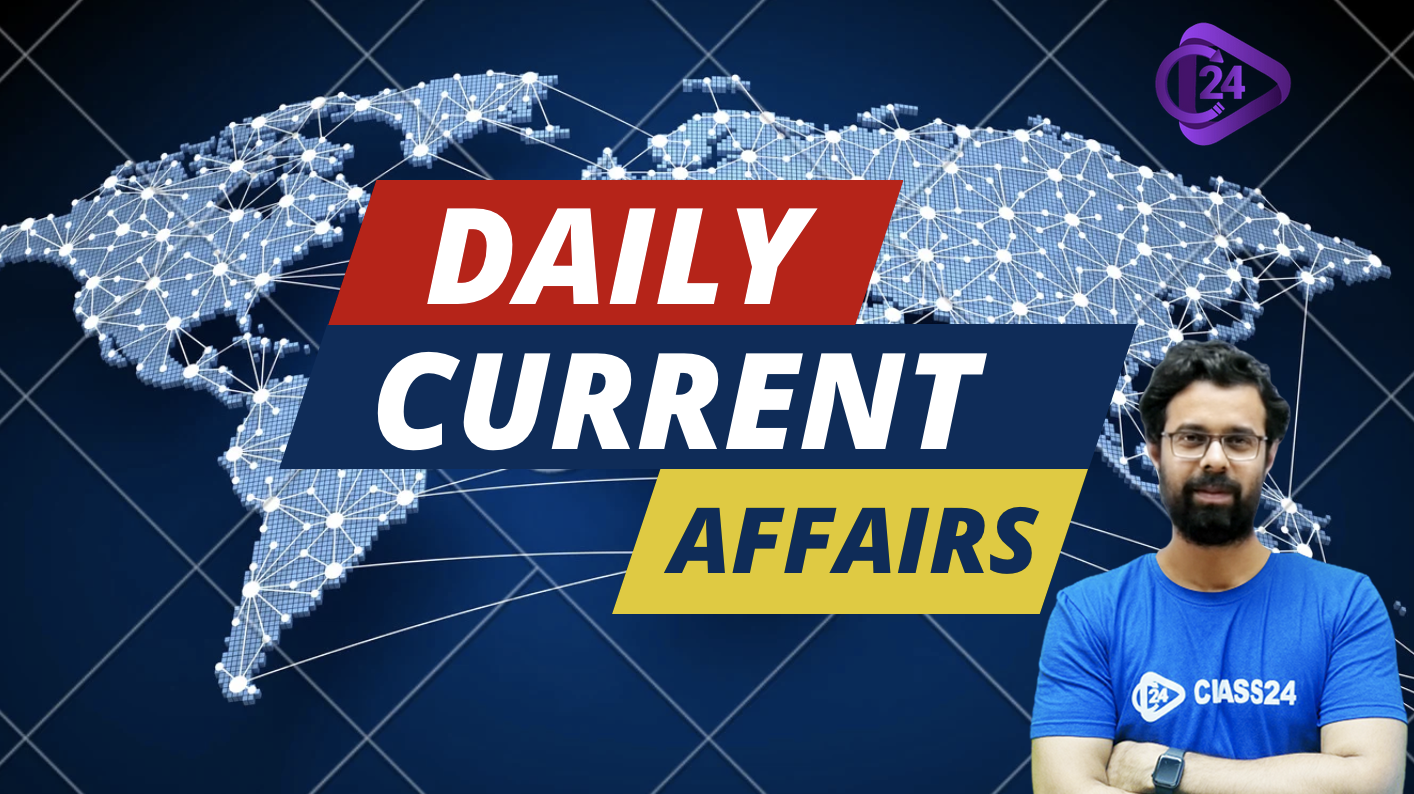 Menace of Missing Antiquities in India
There is a formidable gap between artefact that has been "officially" declared missing and what is surfacing in global markets or being found in museum shelves and catalogues.
Since Independence, 486 antiquities have been reported as missing from the 3,696 monuments protected and maintained by the Archaeological Survey of India (ASI).
Issues Highlighted Regarding Missing Artefacts
RTI records show that 305 antiquities have been brought back to India from abroad since 1976, including 292 since 2014.
3,696 monuments protected and maintained by the Archaeological Survey of India (ASI), including 139 from Madhya Pradesh, 95 from Rajasthan and 86 from Uttar Pradesh
Nearly four years ago, the US Department of Homeland Security's investigative wing informed a court in New York that it had seized 2,622 antiquities valued at over $143 million (nearly Rs 1,165 crore), mainly from Asia, with links to just one man alone — Subhash Kapoor, the Indian antiquities smuggler who is serving a 10-year prison term in Tamil Nadu for idol theft.
In its report on June 15 last year, the Parliament committee flagged that "number of antiquities retrieved" by the ASI from abroad "are not even the tip of the iceberg in comparison to the huge number of antiques smuggled out from country".
The ASI's list of missing antiquities covers 17 states and two Union Territories.
Apart from MP, Rajasthan and UP, the list includes: Uttarakhand (33), Tamil Nadu (30), Bihar (22), Andhra Pradesh (18), Karnataka (15), Maharashtra (12), Chhattisgarh (8), Odisha (5), Telangana (5) and West Bengal (3), among others.
The menace of missing antiquities is also illustrated by UNESCO. It estimates that "more than 50,000 art objects have been smuggled out of India till 1989".
The National Mission on Monuments and Antiquities has so far registered 3.52 lakh antiquities from the 16.70 lakh it has documented for an "effective check" on illegal activities.
What is Antiquity?
The Antiquities and Art Treasures Act, 1972, implemented on April 1, 1976, defined "antiquity" as "any coin, sculpture, painting, epigraph or other work of art or craftsmanship; any article, object or thing detached from a building or cave; any article, object or thing illustrative of science, art, crafts, literature, religion, customs, morals or politics in bygone ages; any article, object or thing of historical interest" that "has been in existence for not less than one hundred years."
What do international conventions say?
The UNESCO 1970 Convention on the Means of Prohibiting and Preventing the Illicit Import, Export and Transfer of Ownership of Cultural Property defined "cultural property" as the property designated by countries having "importance for archaeology, prehistory, history, literature, art or science."
After that, in 2000, the General Assembly of the UN and the UN Security Council in 2015 and 2016 also raised concerns on the issue.
An INTERPOL report in 2019 said that almost 50 years after the UNESCO convention, "the illicit international traffic of cultural items and related offences is sadly increasingly prolific."
What do Indian laws say?
In India, Item-67 of the Union List, Item-12 of the State List, and Item-40 of the Concurrent List of the Constitution deal with the country's heritage.
Before Independence, an Antiquities (Export Control) Act had been passed in April 1947 to ensure that "no antiquity could be exported without license."
In 1958, The Ancient Monuments and Archaeological Sites and Remains Act was enacted.
Then in 1971, Parliament saw an uproar over the theft of a bronze idol from Chamba and some important sandstone idols from other places.
This, along with the UNESCO convention, prompted the government to enact The Antiquities and Art Treasures Act, 1972 (AATA), implemented from April 1, 1976.
What is 'provenance' of an antiquity?
Provenance includes the list of all owners from the time the object left its maker's possession to the time it was acquired by the current owner.
Procedure to bring back
The UNESCO 1970 declaration stated that, "The requesting Party shall furnish, at its expense, the documentation and other evidence necessary to establish its claim for recovery and return."
The first thing in order to prove the ownership is the complaint (FIR) filed with the police.
In India, the problem with missing antiquities is that in many cases, there is no FIR.
But other proof, like details mentioned by reputed scholars in research papers etc., also work.
How to check for fake antiquities?
Under section 14(3) of the AATA, "Every person who owns, controls or is in possession of any antiquity" shall register such antiquity before the registering officer "and obtain a certificate in token of such registration."
As always, if you have any questions or feedback, we'd love to hear from you. You can reach us on support@class24.study or
Call support - +91 78498 41445 ,+91 83029 72601 ,+91 78775 18210
Let's connect with CLASS24
🚀 Download the Class24 App here:
Class24 has been a provide you in reaching your full potential in terms of knowledge and learning by providing you with the top current affairs information.Class24 is one of the most popular Current Affairs website in India for UPSC, SSC, Banking / IBPS, IAS, NTSE, Railways, NDA, CDS, Judiciary, UPPSC, RPSC, BPSC, MPSC, MPPSC, and other state civil services / government job recruitment examinations in India.
Current Affairs is a major part of the exams like UPSC, UPSC CSE, IBPS, SBI, RBI, SSC, Railway, UPPSC, RPSC, BPSC, MPPSC, TNPSC, UKPSC, APPSC, MPSC etc. Many Govt job aspirants have benefited from our Current Affairs website now it's your turn. This is the best current affairs site to find recent updates on Daily Current Affairs not only for competitive exams but also for interviews and updated with the latest information happening in nation and around the world.
Class24 team covers these points in this Class24 YouTube and SSC Class24 YouTube Channels news analysis :
- Daily Current Affairs in Hindi and English
- Current Affairs 2022 Questions and Answers
- Current Affairs PIB
- Current Affairs 2022 in Hindi PDF
- Daily Current Affairs Quiz
-The Hindu Newspaper Analysis
- The Indian Express Newspaper Analysis
- Dainik Jagran Analysis
- The Economic Times Analysis
- Dainik Bhaskar Analysis
- The Financial Express Analysis
Current Affairs Of the Day - 20 Dec 2022 :- Welcome to the Class24 Current Affairs website which provides you with the best compilation of the Daily Current Affairs 2022 taking place across the globe: National issues, International news, Sports covers, Science and Tech, Banking, Economy, Agreement, Appointments, Ranks and Report and General Studies.
FAQ
1. Do class24 have current affairs?
Class24 comes up with the best content for current affairs. Our daily session for current affairs will keep you aware about the recent happenings. Whether it's national, international, sports, awards, appointments etc all the questions asked in exams will not left untouched. Our Pdfs will help you revise thoroughly and daily quiz will help you test your knowledge.

2. What are the various sources of class24 current affairs?
Our session covers all newspapers like The Hindu, The Economic Times, PIB, Times of India, PTI, Indian Express, Business Standard and all Government official websites. Authentic data reaches to you. Apart from daily session, short videos covering whole topic that is relevant to exam as well as your knowledge will be provided. These current affairs will help you to get more marks in NET JRF, SSC CHSL, Insurance, SSC, Railways, UPSC, CLAT, CET and all State Government Exams.

3. How to cover static portion in context of current affairs?
In our sessions we cover the whole topic. Nowadays static parts of questions are framed from current news. We help you brush your knowledge by providing the static portion related to current every time it is there in the news. By revising it many times you will be able to grasp a good command over it..

4. What are the aspects to cover while reading government schemes?
We need to master government schemes to score well in all exams. Other than newspaper there is no way to learn about government schemes, Advertisements in newspapers cover all aspects of the schemes and we with class24 assure that you get the complete information about all the schemes. It will not only help you in exam but also in taking benefit at your personal level.

5. Do class24 provide current affairs PDF?
With class24 get latest daily, weekly, and monthly current affairs for UPSC, SSC, Cet,EO/RO, JRF NET, and RAS SSC CGL, SSC CHSL Exam and 100s of other exams. Go and get your free pdf now!!