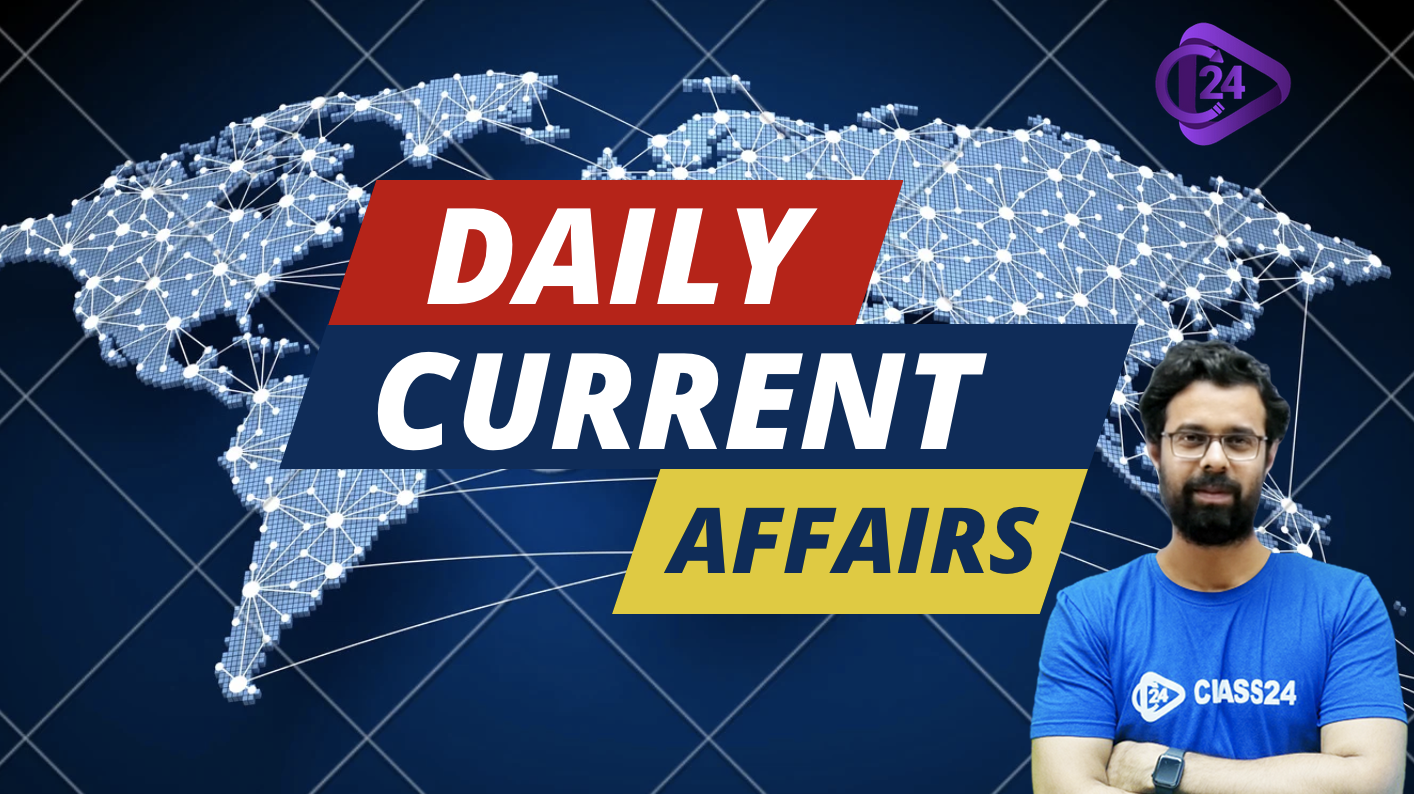 India's Internal Migration
There is concern in Tamil Nadu over a possible exodus of migrant workers after videos showed purported attacks on Hindi-speaking men.
Almost a million migrants are estimated to work in Tamil Nadu, and industry bodies fear the state's industrial and manufacturing sector would be severely impacted by an exodus.
What is Migration?
The International Organization for Migration defines a migrant as any person who is moving or has moved across an international border or within a state away from his/her habitual place of residence. Factors Determining Migration
It can be either voluntary or forced movements as a consequence of the increased magnitude or frequency of disasters, economic challenges and extreme poverty or conflict situations.
In more recent years, the Covid-19 pandemic is also one of the major causes of Migration.
Push and Pull Factors of Migration
Push factors are those that compel a person to leave a place of origin (out-migration) and migrate to some other place such as - economic reasons, social reasons, lack of development of a particular place.
Pull factors indicate the factors which attract migrants (in-migration) to an area (destination) such as job opportunities, better living conditions, availability of basic or high-level facilities etc.
What are the Statistics about Migration?
2011 Census
Number of internal migrants (both inter-state and within state) in India at 45.36 crore, making up 37% of the country's population.
The annual net migrant flows amounted to about 1% of the working age population.
India's workforce was 48.2 crores strong. This figure is estimated to have exceeded 50 crores in 2016.
Report of the Working Group on Migration, 2017
Report under the Ministry of Housing and Urban Poverty Alleviation stated that 17 districts accounted for the top 25% of India's total male out-migration.
Economic Survey 2016-17
less developed states such as Bihar and Uttar Pradesh have high net out-migration.
more developed states such as Goa, Delhi, Maharashtra, Gujarat, Tamil Nadu, Kerala and Karnataka reflect net immigration.
largest recipient was the Delhi region, which accounted for more than half of migration in 2015-16.
Migration in India Report 2020-21
The report released by Ministry of Statistics and Program Implementation in June 2022, collated numbers for temporary visitors and migrants.
0.7% of the country's population was recorded as a 'temporary visitor' during the July 2020-June 2021 period.
The all-India migration rate was 28.9% for July 2020-June 2021, with a 26.5 % migration rate in rural areas and 34.9% in urban areas.
What is the Significance of Migration and Migrants?
Labour Demand and Supply
Skill Development
Quality of Life
Economic Remittances
Social Remittances
What are the Challenges Related to Migration?
Issues faced by Marginalised Sections
Social and Psychological Aspects
Exclusion from Political Rights and Social Benefits
What are the Government Initiatives Related to Migration?
In 2021, NITI Aayog, along with a working subgroup of officials and members of civil society, has prepared a draft National Migrant Labour policy.
The ramping up of One Nation One Ration Card (ONORC) project and introduction of the Affordable Rental Housing Complexes (ARHC), PM Garib Kalyan Yojna scheme and e-Shram portal reflected a ray of hope.
As always, if you have any questions or feedback, we'd love to hear from you. You can reach us on support@class24.study or
Call support - +91 78498 41445 ,+91 83029 72601 ,+91 78775 18210
Let's connect with CLASS24
🚀 Download the Class24 App here:
Class24 has been a provide you in reaching your full potential in terms of knowledge and learning by providing you with the top current affairs information.Class24 is one of the most popular Current Affairs website in India for UPSC, SSC, Banking / IBPS, IAS, NTSE, Railways, NDA, CDS, Judiciary, UPPSC, RPSC, BPSC, MPSC, MPPSC, and other state civil services / government job recruitment examinations in India.
Current Affairs is a major part of the exams like UPSC, UPSC CSE, IBPS, SBI, RBI, SSC, Railway, UPPSC, RPSC, BPSC, MPPSC, TNPSC, UKPSC, APPSC, MPSC etc. Many Govt job aspirants have benefited from our Current Affairs website now it's your turn. This is the best current affairs site to find recent updates on Daily Current Affairs not only for competitive exams but also for interviews and updated with the latest information happening in nation and around the world.
Class24 team covers these points in this Class24 YouTube and SSC Class24 YouTube Channels news analysis :
- Daily Current Affairs in Hindi and English
- Current Affairs 2022 Questions and Answers
- Current Affairs PIB
- Current Affairs 2022 in Hindi PDF
- Daily Current Affairs Quiz
-The Hindu Newspaper Analysis
- The Indian Express Newspaper Analysis
- Dainik Jagran Analysis
- The Economic Times Analysis
- Dainik Bhaskar Analysis
- The Financial Express Analysis
Current Affairs Of the Day - 20 Dec 2022 :- Welcome to the Class24 Current Affairs website which provides you with the best compilation of the Daily Current Affairs 2022 taking place across the globe: National issues, International news, Sports covers, Science and Tech, Banking, Economy, Agreement, Appointments, Ranks and Report and General Studies.
FAQ
1. Do class24 have current affairs?
Class24 comes up with the best content for current affairs. Our daily session for current affairs will keep you aware about the recent happenings. Whether it's national, international, sports, awards, appointments etc all the questions asked in exams will not left untouched. Our Pdfs will help you revise thoroughly and daily quiz will help you test your knowledge.

2. What are the various sources of class24 current affairs?
Our session covers all newspapers like The Hindu, The Economic Times, PIB, Times of India, PTI, Indian Express, Business Standard and all Government official websites. Authentic data reaches to you. Apart from daily session, short videos covering whole topic that is relevant to exam as well as your knowledge will be provided. These current affairs will help you to get more marks in NET JRF, SSC CHSL, Insurance, SSC, Railways, UPSC, CLAT, CET and all State Government Exams.

3. How to cover static portion in context of current affairs?
In our sessions we cover the whole topic. Nowadays static parts of questions are framed from current news. We help you brush your knowledge by providing the static portion related to current every time it is there in the news. By revising it many times you will be able to grasp a good command over it..

4. What are the aspects to cover while reading government schemes?
We need to master government schemes to score well in all exams. Other than newspaper there is no way to learn about government schemes, Advertisements in newspapers cover all aspects of the schemes and we with class24 assure that you get the complete information about all the schemes. It will not only help you in exam but also in taking benefit at your personal level.

5. Do class24 provide current affairs PDF?
With class24 get latest daily, weekly, and monthly current affairs for UPSC, SSC, Cet,EO/RO, JRF NET, and RAS SSC CGL, SSC CHSL Exam and 100s of other exams. Go and get your free pdf now!!