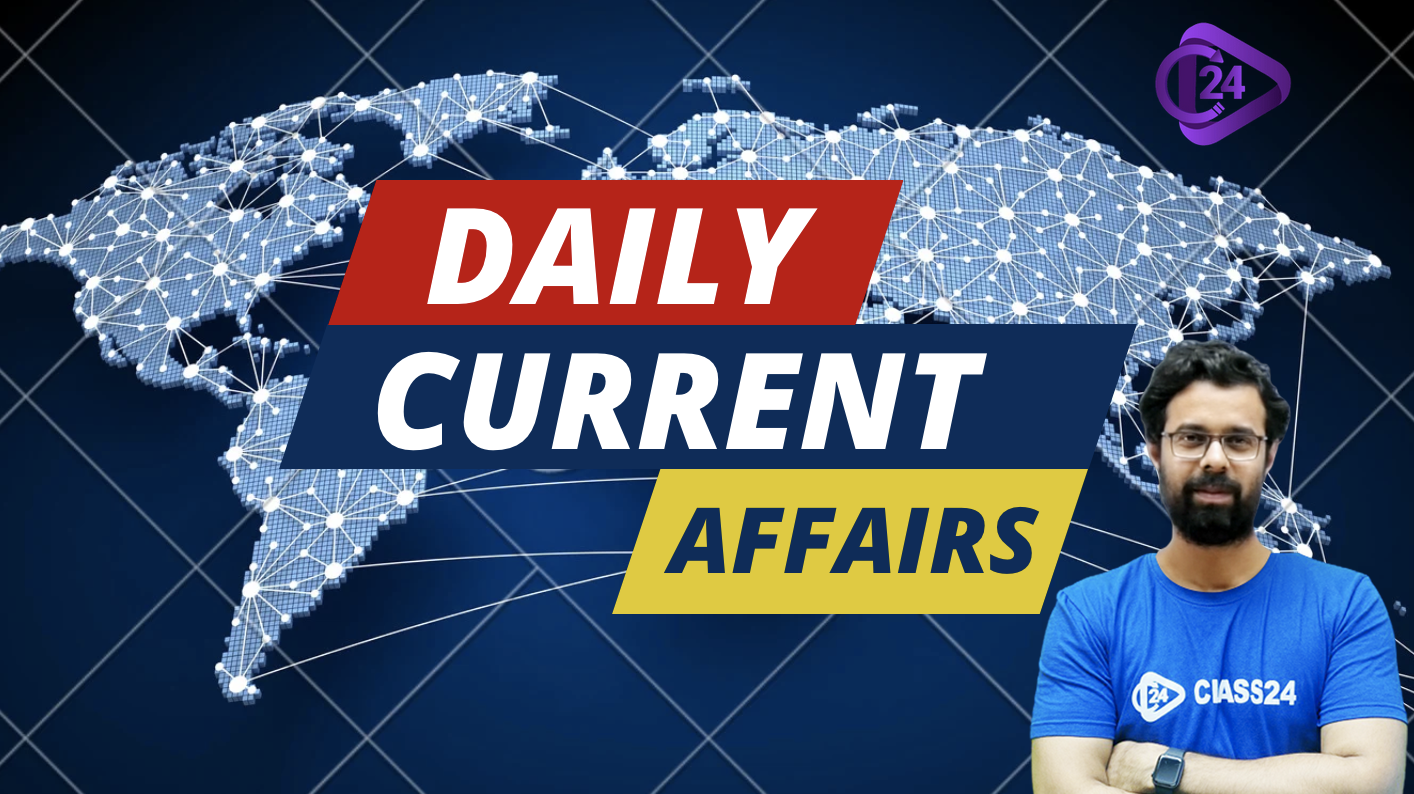 Shukrayaan I
Indian Space Research Organisation's (ISRO) Venus mission, Shukrayaan I may be postponed to 2031. ISRO's Venus mission was expected to be launched in December 2024.
Both the U.S. and the European space agencies have Venus missions planned for 2031 — VERITAS and EnVision, respectively — while China may launch around 2026 or 2027.
What Causes the Delay?
ISRO had originally planned to launch Shukrayaan I in mid-2023 but the pandemic pushed the date to December 2024.
Other ISRO missions, including Aditya L1 and Chandrayaan III, have also been affected by manufacturing delays and commercial launch commitments.
Optimal launch windows from Earth to Venus occur once around every 19 months. This is why ISRO has 'backup' launch dates in 2026 and 2028 should it miss the 2024 opportunity.
But even more optimal windows, which further reduce the amount of fuel required at liftoff, come around every eight years.
Right now the 2031 window is considered very good by the experts.
What is Shukrayaan I Mission?
The success of Chandrayaan and Mangalyaan has pushed the ISRO to plan more ambitious missions for the future like Gaganyaan and Shukrayaan.
Experiments planned include:
An investigation of the surface processes and shallow sub-surface stratigraphy,
Active volcanic hotspots and lava flows, studying the structure, composition, and dynamics of the atmosphere, and
Investigation of solar wind interaction with the Venusian Ionosphere
The satellite is planned to be launched onboard the GSLV Mk II rocket.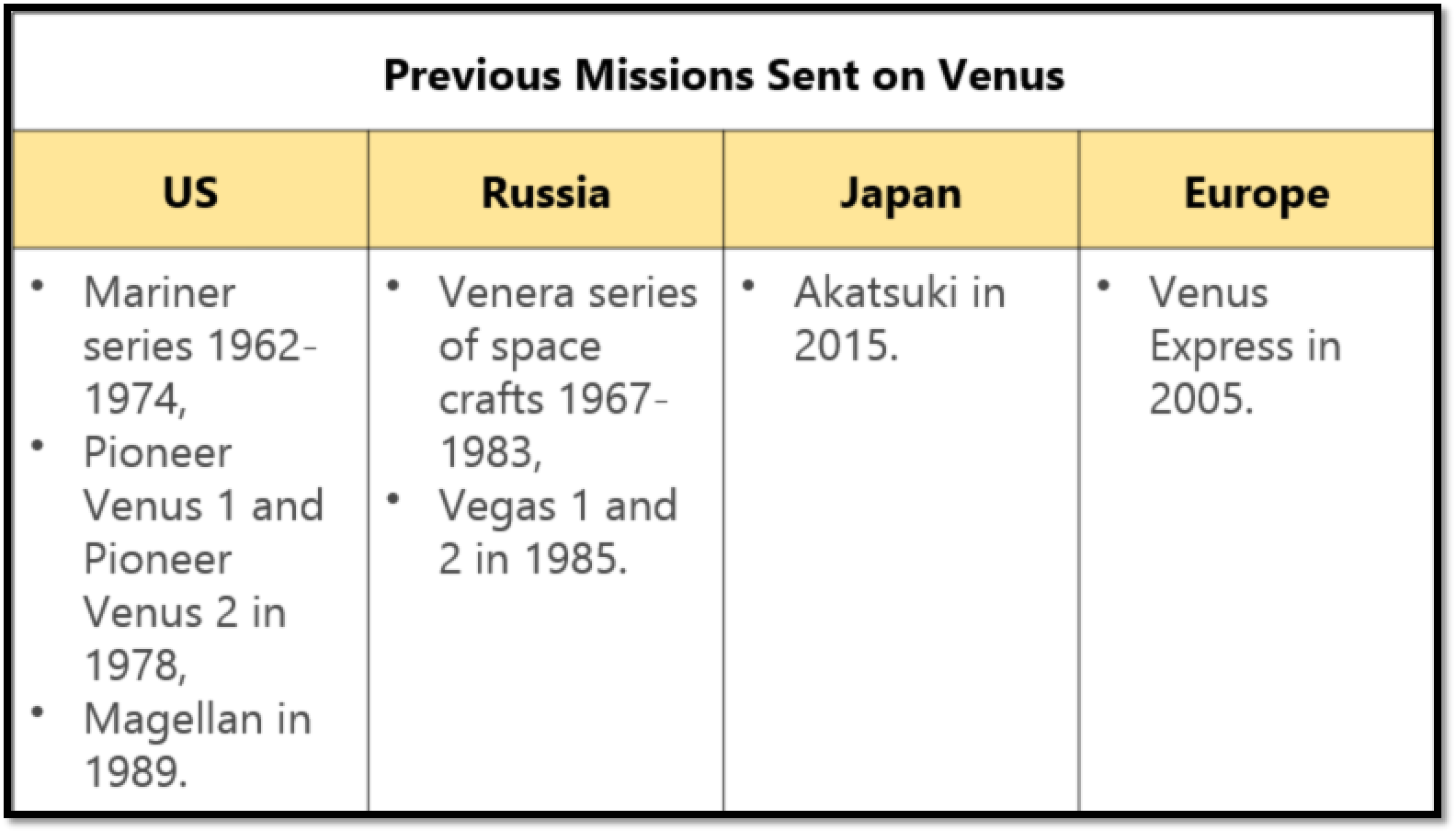 What is Venus
It is named after the Roman goddess of love and beauty. It is the second planet from the Sun and sixth in the solar system in size and mass.
It is the second brightest natural object in the night sky after the Moon.
Unlike the other planets in our solar system, Venus and Uranus spin clockwise on their axis.
It is the hottest planet in the solar system because of the high concentration of carbon dioxide which works to produce an intense greenhouse effect.
Venus has been called Earth's twin because of the similarities in their masses, sizes, and densities and their similar relative locations in the solar system.
As always, if you have any questions or feedback, we'd love to hear from you. You can reach us on support@class24.study or
Call support - +91 78498 41445 ,+91 83029 72601 ,+91 78775 18210
Let's connect with CLASS24
🚀 Download the Class24 App here:
Class24 has been a provide you in reaching your full potential in terms of knowledge and learning by providing you with the top current affairs information.Class24 is one of the most popular Current Affairs website in India for UPSC, SSC, Banking / IBPS, IAS, NTSE, Railways, NDA, CDS, Judiciary, UPPSC, RPSC, BPSC, MPSC, MPPSC, and other state civil services / government job recruitment examinations in India.
Current Affairs is a major part of the exams like UPSC, UPSC CSE, IBPS, SBI, RBI, SSC, Railway, UPPSC, RPSC, BPSC, MPPSC, TNPSC, UKPSC, APPSC, MPSC etc. Many Govt job aspirants have benefited from our Current Affairs website now it's your turn. This is the best current affairs site to find recent updates on Daily Current Affairs not only for competitive exams but also for interviews and updated with the latest information happening in nation and around the world.
Class24 team covers these points in this Class24 YouTube and SSC Class24 YouTube Channels news analysis :
- Daily Current Affairs in Hindi and English
- Current Affairs 2022 Questions and Answers
- Current Affairs PIB
- Current Affairs 2022 in Hindi PDF
- Daily Current Affairs Quiz
-The Hindu Newspaper Analysis
- The Indian Express Newspaper Analysis
- Dainik Jagran Analysis
- The Economic Times Analysis
- Dainik Bhaskar Analysis
- The Financial Express Analysis
Current Affairs Of the Day - 20 Dec 2022 :- Welcome to the Class24 Current Affairs website which provides you with the best compilation of the Daily Current Affairs 2022 taking place across the globe: National issues, International news, Sports covers, Science and Tech, Banking, Economy, Agreement, Appointments, Ranks and Report and General Studies.
FAQ
1. Do class24 have current affairs?
Class24 comes up with the best content for current affairs. Our daily session for current affairs will keep you aware about the recent happenings. Whether it's national, international, sports, awards, appointments etc all the questions asked in exams will not left untouched. Our Pdfs will help you revise thoroughly and daily quiz will help you test your knowledge.

2. What are the various sources of class24 current affairs?
Our session covers all newspapers like The Hindu, The Economic Times, PIB, Times of India, PTI, Indian Express, Business Standard and all Government official websites. Authentic data reaches to you. Apart from daily session, short videos covering whole topic that is relevant to exam as well as your knowledge will be provided. These current affairs will help you to get more marks in NET JRF, SSC CHSL, Insurance, SSC, Railways, UPSC, CLAT, CET and all State Government Exams.

3. How to cover static portion in context of current affairs?
In our sessions we cover the whole topic. Nowadays static parts of questions are framed from current news. We help you brush your knowledge by providing the static portion related to current every time it is there in the news. By revising it many times you will be able to grasp a good command over it..

4. What are the aspects to cover while reading government schemes?
We need to master government schemes to score well in all exams. Other than newspaper there is no way to learn about government schemes, Advertisements in newspapers cover all aspects of the schemes and we with class24 assure that you get the complete information about all the schemes. It will not only help you in exam but also in taking benefit at your personal level.

5. Do class24 provide current affairs PDF?
With class24 get latest daily, weekly, and monthly current affairs for UPSC, SSC, Cet,EO/RO, JRF NET, and RAS SSC CGL, SSC CHSL Exam and 100s of other exams. Go and get your free pdf now!!