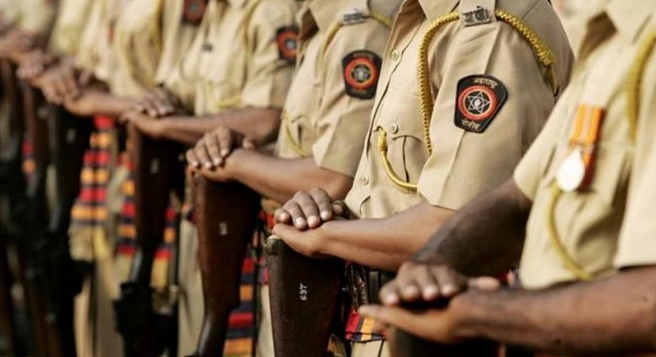 On the eve of Ram Navami, violence broke out in the Kiradpura area of Chhatrapati Sambhajinagar (erstwhile Aurangabad) in Maharashtra. A mob of 500-600 people allegedly pelted stones at police personnel near a prominent Ram temple late Wednesday, leaving at least 10 of them injured, and torched 13 police vehicles. In return, the police used tear gas and plastic bullets.
While police say an argument between two groups from the Hindu and Muslim communities on the night of 29 March snowballed into clashes that lasted over three hours, tension had been building up in the city ever since its renaming in February.
Political parties have, for years, played the religion card in the city — be it Sena patriarch Bal Thackeray turning his demand for its name change into his party's poll promise since the 80s, Raj Thackeray of Maharashtra Navnirman Sena (MNS) demanding removal of loudspeakers from mosques last year, or the Hindu Sakal Samaj holding morchas demanding a law against 'love jihad'.
The latest incident has also provided enough fodder to start off a blame game. The Bharatiya Janata Party (BJP), and the Shiv Sena (Thackeray) have accused the All India Majlis-E-Ittehadul Muslimeen (AIMIM) of keeping the communal pot boiling, while the latter has claimed that the renaming of the city contributed to disturbing the peace.
As many as seven people have been arrested in connection with the violence while one injured man died in hospital Friday. Commissioner of Police Nikhil Gupta confirmed to ThePrint that a Special Investigative Team — comprising three officers and seven personnel — has been formed to investigate the case.
According to Union Minister of State for Finance Bhagwat Karad, the violence began after some members of the Hindu community visited a local temple at around 12 am. He told the media, "They were allegedly beaten up by some miscreants, which triggered riots. There is a possibility of involvement of public representatives, especially those from the AIMIM."
Local Member of Parliament and AIMIM leader Imtiaz Jaleel told ThePrint, "I kept getting calls about the clashes from locals. When I confronted the police, they said that there was a team on the spot. But I started getting calls for help as the violence intensified." Following which, he said, he went to the spot and remained inside the temple.
Asked about Karad's insinuation of AIMIM's involvement, he said, "This is being done to hide their (own) failure. According to them, they are behind all the good work but if anything, bad happens, it is because of the AIMIM. A high-level inquiry committee should be appointed to probe the incident and find those involved in it."
The central government approved the renaming of Aurangabad to Chhatrapati Sambhajinagar in February and there have been protests across the city against it since. Jaleel himself was booked for holding a protest candle march early last month.
The Print
(National)