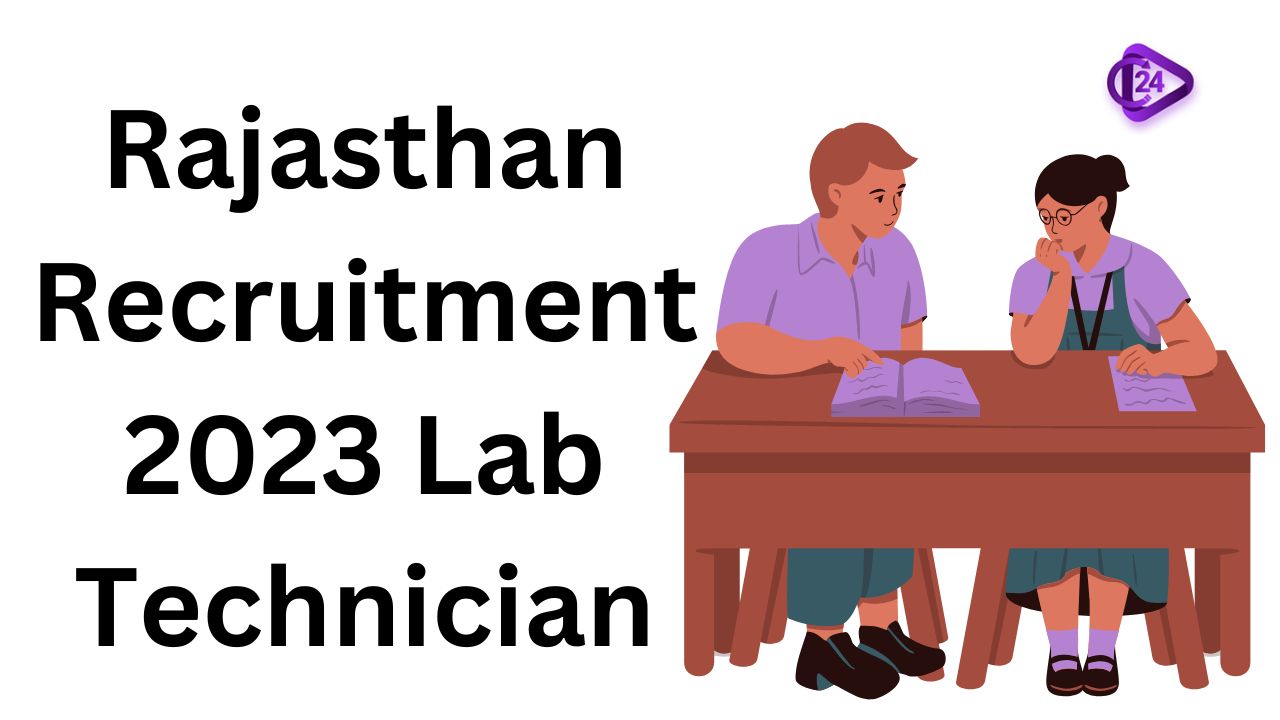 Introduction
The field of healthcare plays a crucial role in society, and one of the key components of this sector is lab technicians. These professionals perform a variety of tests and experiments to aid in accurate diagnoses and treatment plans. If you have a passion for science and want to contribute to the healthcare industry, becoming a lab technician in Rajasthan could be an excellent career choice. This article will provide you with valuable insights into the recruitment process, eligibility criteria, application process, and other essential aspects related to lab technician recruitment in Rajasthan in 2023.
Overview of Lab Technician Recruitment in Rajasthan
Lab technician recruitment in Rajasthan is a significant opportunity for individuals seeking employment in the healthcare sector. The Rajasthan government conducts regular recruitment drives to fill vacancies for lab technicians in various medical institutions, including hospitals, clinics, and research laboratories. These positions offer stable employment, attractive salaries, and opportunities for career growth.
| | |
| --- | --- |
| Category | Age relaxation |
| General category (Female only) | 5 years |
| SC/ST/OBC/BC (Female) | 10 years |
| SC/ST/OBC/BC (Male) | 5 years |
Eligibility Criteria for Lab Technician Recruitment
To be eligible for lab technician recruitment in Rajasthan, candidates must meet certain criteria. The basic requirements typically include:
| | |
| --- | --- |
| Particulars | Details |
| Exam Name | Rajasthan Subordinate & Ministerial Services Selection Board Lab Technician Recruitment exam |
| Conducting Body | Rajasthan Subordinate & Ministerial Services Selection Board (RSMSSB) |
| Name of the department | Rajasthan Medical, Health, and Family Welfare department |
| Level of Exam | State Level Examination |
| Mode of Application | Online |
| Mode of Examination | Offline |
| Purpose of Examination | To recruit for the post of Lab Technician |
| Duration of Exam | 180 minutes (3 hours) |
| Number of Questions | 150 questions |
| Frequency of the exam | Annually |
| Exam type | Multiple Choice Questions (MCQs) |
| Maximum marks | 300 |
| Negative Marking | 0.33 marks |
| Official Website | |
Educational Qualifications
Candidates must have completed their higher secondary education (10+2) in the science stream, with subjects such as Physics, Chemistry, and Biology. Additionally, they should have a diploma or degree in Medical Laboratory Technology (MLT) from a recognized institution.
Age Limit
The age limit for lab technician recruitment is usually between 18 and 40 years. However, certain relaxations may apply to candidates from reserved categories, as per the government norms.
Application Process and Important Dates
The application process for lab technician recruitment in Rajasthan is conducted online through the official website of the conducting authority. Candidates need to fill out the application form, provide necessary documents, and pay the application fee, if applicable. It is important to keep track of the important dates related to the application process, including the start and end date for submitting applications, fee payment deadlines, and the release of admit cards.
Visit the official website of RSMSSB: https://rsmssb.rajasthan.gov.in/
Once the Home Page loads, navigate to the RSMSSB Lab Technician Recruitment 2023 Results link on the landing page itself. This link will direct you to a login page.
Fill out your credentials such as username and password to log in.
A PDF file will open containing your results and scores. Download the PDF file and save it for future use.
Selection Process and Examination Pattern
The selection process for lab technician recruitment in Rajasthan typically involves a written examination followed by a personal interview. The written examination consists of objective-type questions related to subjects such as Biochemistry, Microbiology, Hematology, and Pathology. Candidates who clear the written examination are then shortlisted for the personal interview round, where their practical skills and knowledge are assessed.
Syllabus and Preparation Tips
To excel in the lab technician recruitment examination, it is crucial to have a thorough understanding of the syllabus. The syllabus generally includes topics such as clinical biochemistry, clinical pathology, microbiology, hematology, and blood banking.
Syllabus for General Knowledge
Geography of Rajasthan
History of Rajasthan
Culture of Rajasthan
Indian History
World Geography and Population
Indian Politics and Economics
Freedom Movement
Religious traditions and Lineage
Current affairs of National and International Importance
Logical reasoning- Questions regarding things that happen in daily life related to general knowledge.
Syllabus for General Science
This section is further categorized into 3 subjects, namely- Physics, Chemistry, and Biology.
The syllabus for these subjects is the same as that of class X and are mentioned in the table below:
Syllabus for Physics

Syllabus for Chemistry

Syllabus for Biology

Electrostatics

Dynamics of Motion

Optical physics

Thermodynamics

Work and Energy

Atoms and Nuclei

Ionic equilibrium

States of matter

Hydrocarbons

S-block and p-block elements

Nomenclature and general properties of organic compounds

Solution

Periodic table properties

Atomic properties

Digestion in humans

Respiration in humans

Excretion in humans

Circulatory system

Endocrine glands

Nervous system

Genetics

Microorganisms and their characteristics

Cell structure

Reproduction in humans

Diseases

Environmental studies

Economic importance of plants

Economic importance of animals

Morphology of angiosperms

Biological Evolution

Classification of Animal Kingdom
Laboratory Technician Course Topics 2023
Immunology
Clinical Biochemistry
Clinical pathology (parasitological and body fluids)
Basic hematology
Immune hematology
Blood banking
Microbiology
RSMSSB Lab Technician Recruitment 2023: Best Books
| | |
| --- | --- |
| Name of the Book | Author |
| RSMSSB Lab Technician Study Material Lecture Notes (Topic wise) | ESE Gate |
| NCERT 10th Std. Science Textbooks (PCM) | NCERT |
| General Knowledge Preparation Books | — |
Related Article: Best Online learning platform in India