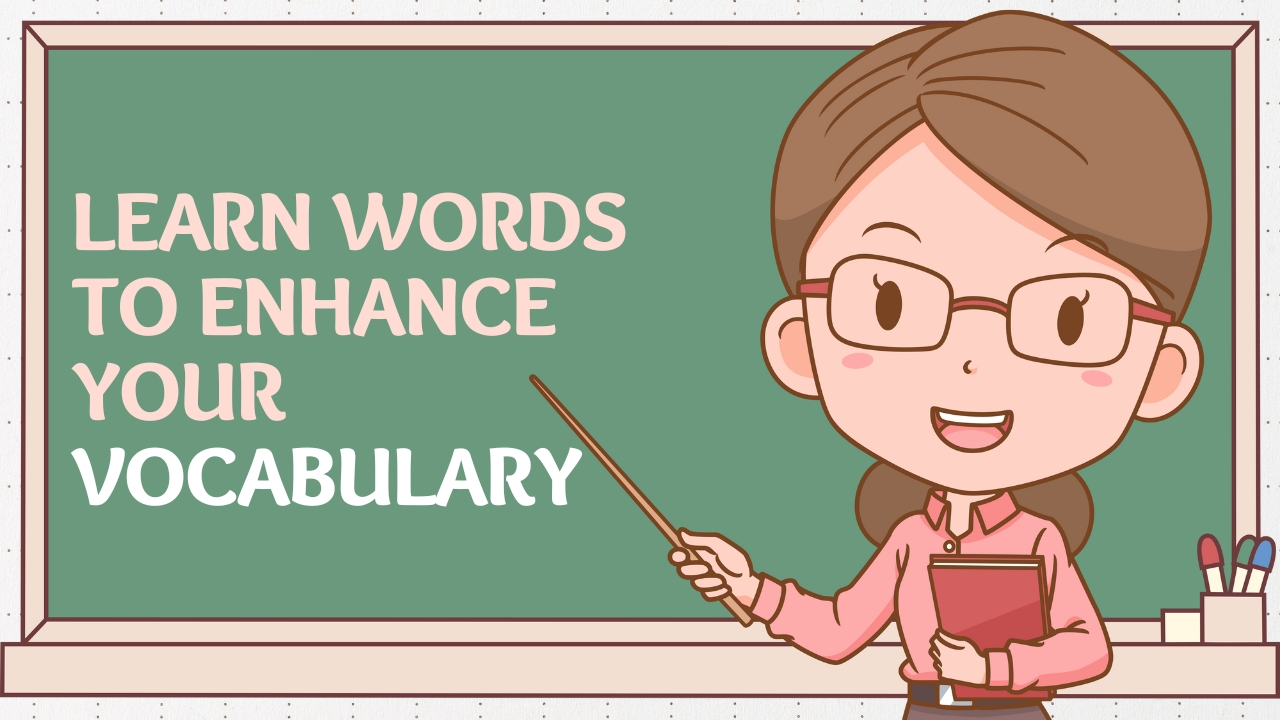 We don't need to tell you the importance of speaking fluent English. Be it facing any interview, interacting among peer groups or gaining confidence in life in general, a person who is fluent in a global language will not feel out of place in any situation. Moreover, in many exams vocabulary plays a major role in solving a variety of questions. So why wait, begin your learning with Class24.
1. Bow: (noun)
Meaning: To express by bending the head, body, or knee (झुकना)
Synonym: Bend, Turning, Inclination, Curve
Antonym: Straighten, Defend, Fight, Overpower
Example: He bowed slightly before taking her bag.
Trick: Hum bow karte hue hi grow hue h.
Related Words:
Bowed, Bowing
2. Contesting: (verb)
Meaning: Engage in competition to attain (a position of power). (चुनाव लड़ा)
Synonym: Debated, Argued, Challenged, Impugned
Antonym: Agreement, Calm, Peace, Quiet
Example: It will have a contested election for executive director.
Trick: Sabne arm wrestling ke liye contesting ki.
Related Words:
Contesting, Contestable, Contestably
3. Disputed: (verb)
Meaning: Argue about (something). (विवादित)
Synonym: Debate, Discuss, Quarrel, Argue
Antonym: Certain, Definite, Sure, Agreeable
Example: You can dispute your bill if you believe it is inaccurate.
Trick: Frustrated insaan disputed hi rehta h.
Related Words:
Disputing, Disputedly
4. Faction: (noun)
Meaning: A small organized dissenting group within a larger one, especially in politics. (दल)
Synonym: Clan, Gang, Junta, Minority
Antonym: Individual, Whole, Agreement, Conformity
Example: There are factions within groups and groups within factions.
Trick: Kuch sanction ki wajah se us faction ko roka gaya h.
Related Words:
Factional, Factionalize, Factionally
5. Piquant: (adjective)
Meaning: Having a pleasantly sharp taste or appetizing flavour. (सरस)
Synonym: Peppery, Poignant, Pungent, Racy
Antonym: Bland, Clean, Dull, Flavorless
Example: The original recipe contained a mix of fruits and spices making it a piquant, fruity sauce.
Trick: Ye drink piquant h or sufficient bhi.
Related Words:
Piquantly, Piquancy
6. Legislators: (noun)
Meaning: A person who makes laws (विधायकों)
Synonym: Administrator, Deputy, Lawmaker, Leader
Antonym: Follower, Nonrepresentative, Atypical, Undemocratic
Example: Poets are the unacknowledged legislators of the world.
Trick: Inspector apne lesgislators ke law ko follow nhi kar raha.
Related Words:
Legislative, Legislated, Legislating
7. Biased: (adjective)
Meaning: Unfairly prejudiced for or against someone or something. (पक्षपाती)
Synonym: Favoritism, Inclination, Intolerance, Leaning
Antonym: Unbiased, Impartial, Fair
Example: The plan was biased in favor of small parties.
Trick: Biased behaviour hi chizo ko suppressed kar deta h.
Related Words:
Biasedness, Biasing, Biasedly
8. Arbiter: (noun)
Meaning: A person who settles a dispute or has ultimate authority in a matter. (मध्यस्थ)
Synonym: Arbitrator, Mediator, Moderator, Referee
Antonym: Fail, Pass, Approve, Disapprove
Example: The mayor will act as the final arbiter in any disputes between board members.
Trick: Arbiter is mediator hota h.
Related Words:
Arbitrable, Arbitration
9. Splinter: (noun)
Meaning: A small, thin, sharp piece of wood, glass, or similar material broken off from a larger piece. (किरच)
Synonym: Sliver, Bit, Chip, Flake
Antonym: Combine, Fix, Mend
Example: I got a splinter in my finger.
Trick: Mirror ke splinter se cut lag sakta h.
Related Words:
Splintery
10. Ceased: (verb)
Meaning: Come or bring to an end. (समाप्त)
Synonym: Closed, Concluded, Decided, Ended
Antonym: Continued, Persisted, Prolonged, Extended
Example: The factory will cease operations this autumn.
Trick: Ceased road dekhkar humne car ki speed decrease karli.
Related Words:
Cessation, Ceasing, Ceaselessly
As always, if you have any questions or feedback, we'd love to hear from you. You can reach us on support@class24.study or
Call support - +91 78498 41445 ,+91 83029 72601 ,+91 78775 18210
Let's connect with CLASS24
🚀 Download the Class24 App here: