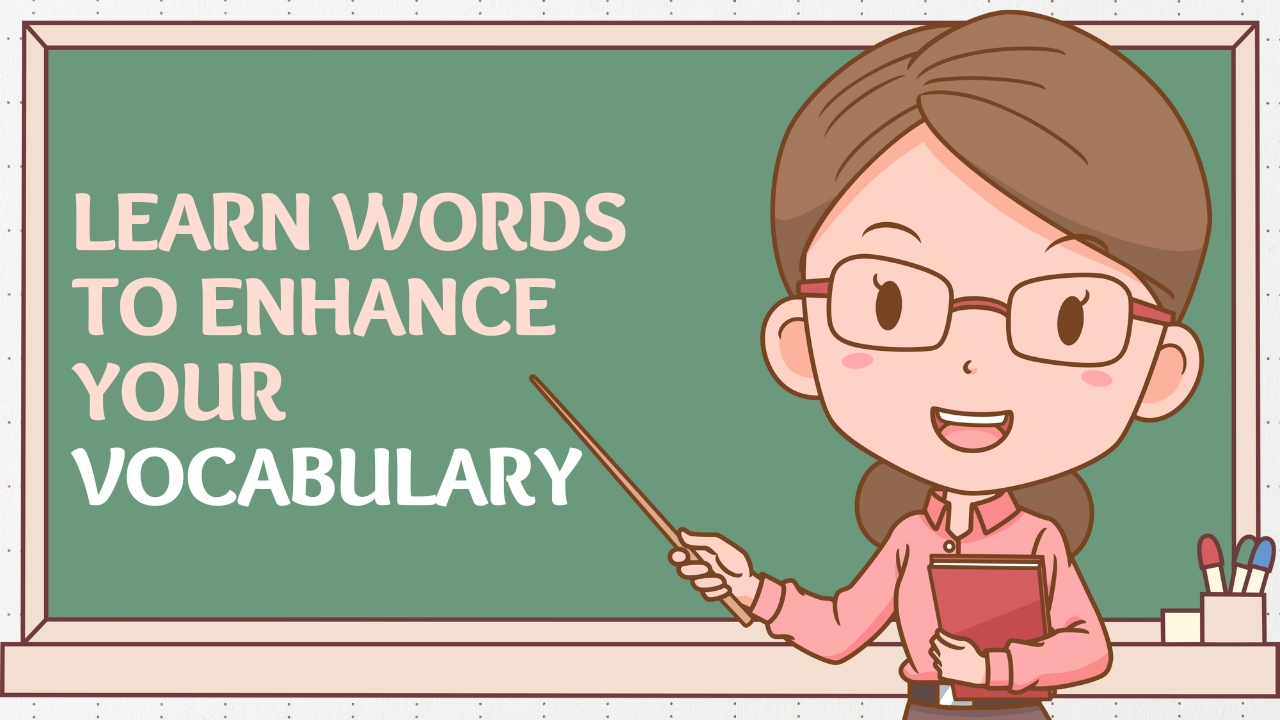 We don't need to tell you the importance of speaking fluent English. Be it facing any interview, interacting among peer groups or gaining confidence in life in general, a person who is fluent in a global language will not feel out of place in any situation. Moreover, in many exams vocabulary plays a major role in solving a variety of questions. So why wait, begin your learning with Class24.
1. Suspension: (noun)
Meaning: The action of suspending someone or something or the condition of being suspended. (निलंबन)
Synonym: Adjournment, Interruption, Delay, Stay
Antonym: Continuation, Resumption, Beginning, Opening
Example: He was angry about his <strong>suspension</strong> from the team.
Related words:
Suspended
2. Sabotaging: (verb)
Meaning: An act or process tending to hamper or hurt. (बिगाड़ना)
Synonym: Wreck, Destroy, Obstruct, Cripple
Antonym: Aid, Abet, Assist, Facilitate.
Example: They <strong>sabotaged</strong> the enemy's oil fields.
Related words:
Sabotage
3. Petitions: (noun)
Meaning: A formal written request, typically one signed by many people, appealing to authority in respect of a particular cause. (याचिका)
Synonym: Request, Entreat, Implore, Solicit.
Antonym: Maleficence, Non-Involvement, Non-Engagement, Disapproval.
Example: She filed a <strong>petition</strong> for divorce.
Related words:
Petitioned, Petitioning
4. Allege: (verb)
Meaning: Claim or assert that someone has done something illegal or wrong, typically without proof. (आरोपित करना)
Synonym: Claim, Assert, Declare, State.
Antonym: Deny, Oppose, Contradict, Renounce.
Example: He <strong>alleged</strong> that the mayor has accepted bribes.
Related words:
Allegedly, Alleged
5. Pandemonium: (noun)
Meaning: Wild and noisy disorder or confusion. (कोलाहल)
Synonym: Bedlam, Chaos, Madness, Uproar.
Antonym: Silence, Peace, Calm, Order.
Example: There was <strong>pandemonium</strong> in court as the judge gave his summing up.
Related words:
Pandemoniacal, Pandemonious
6. Adjournment: (noun)
Meaning: An act or period of adjourning or being adjourned. (स्थगन)
Synonym: Suspension, Discontinuation, Interruption, Postponement
Antonym: Assemble, Continue, Open, Remain
Example: The chairperson has<strong> adjourned</strong> the meeting.
Related words:
Adjourning, Adjourned
7. Embroiled: (verb)
Meaning: Involve (someone) deeply in an argument, conflict, or difficult situation. (झगड़ा)
Synonym: Involve, Entangle, Ensnare, Enmesh.
Antonym: Aid, Arrange, Assist, Calm.
Example: His stand on this issue has <strong>embroiled</strong> him in controversy.
Related words:
Embroiling
8. Bureaucracy: (noun)
Meaning: A system of government in which most of the important decisions are taken by state officials rather than by elected representatives. (नौकरशाही)
Synonym: Civil Service, Administration, Government, Directorate.
Antonym: Adhocracy, Nonsupervisory, Nonmanagerial
Example: She has a good grasp of how the <strong>bureaucracy</strong> works.
Related words:
Bureaucratic, Bureaucratize, Bureaucratically
9. Impeding: (verb)
Meaning: Delay or prevent (someone or something) by obstructing them. (रोकना)
Synonym: Obstruct, Hamper, Delay, Disrupt.
Antonym: Gone, Past, Distant, Later.
Example: We need to challenge the laws that <strong>impede</strong> progress.
Related words:
Impediment, Impeded
10. Conspiracy: (noun)
Meaning: A secret plan by a group to do something unlawful or harmful. (साजिश)
Synonym: Plot, Scheme, Stratagem, Cabal.
Antonym: Faithfulness, Honesty, Ignorance, Loyalty
Example: Seven men, all from Bristol, admitted <strong>conspiracy</strong> to commit arson.
Related words:
Conspired, Conspiring, Conspiratorially
As always, if you have any questions or feedback, we'd love to hear from you. You can reach us on support@class24.study or
Call support - +91 78498 41445 ,+91 83029 72601 ,+91 78775 18210
Let's connect with CLASS24
🚀 Download the Class24 App here: