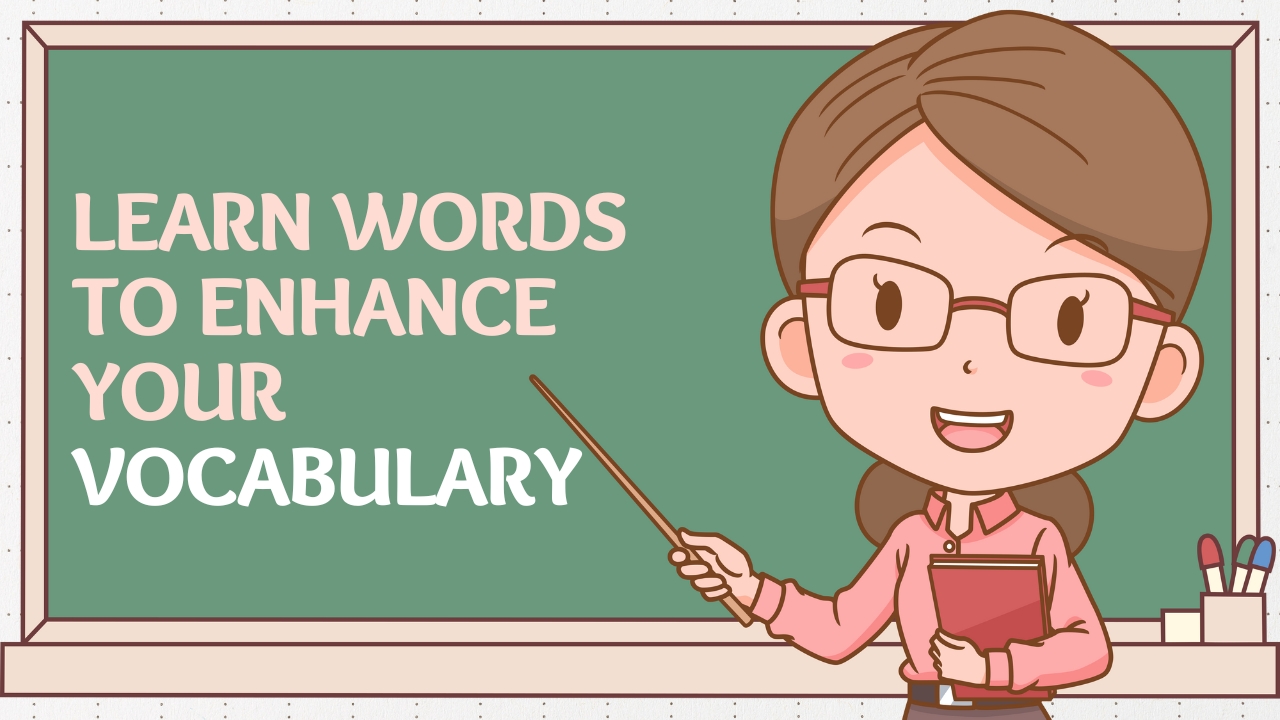 We don't need to tell you the importance of speaking fluent English. Be it facing any interview, interacting among peer groups or gaining confidence in life in general, a person who is fluent in a global language will not feel out of place in any situation. Moreover, in many exams vocabulary plays a major role in solving a variety of questions. So why wait, begin your learning with Class24.
1. Levy: (verb)
Meaning: Impose (उगाही)
Synonym: Burden, Duty, Excise, Fee
Antonym: Demobilization, Spread, Bore, Fall
Example: The legislators approved a new levy on imported cattle to help protect American ranchers
Trick: The tax levy makes the people cry.
Related Words:
Levied, Levying
2. Administrative: (adjective)
Meaning: Relating to the running of a business, organization, etc. (प्रशासनिक)
Synonym: Bureaucratic, Departmental, Governmental, Legislative
Antonym: Nonmanagerial, Nonsupervisory, Non-Administrative, Subordinate
Example: Administrative work occupies half of my time.
Trick: Kuch selective rules hi administrative policy m hote h.
Related Words:
Administration, Administered, Administering, Administratively
3. Premises: (noun)
Meaning: A house or building, together with its land and outbuildings, occupied by a business or considered in an official context. (घर)
Synonym: Property, Site, Establishment, Office
Antonym: Denial, Reality, Rejection, Fact
Example: There is a kitchen on the premises.
Trick: Premises me kabhi crises nahi karne chahiye.
Related Words:
Premised, Premising
4. Laundering: (verb)
Meaning: Conceal the origins of (money obtained illegally) (शोधन)
Synonym: Clean, Administration, Management
Antonym: Dirty, Bedraggled, Begrimed
Example: Hunsaker was laundering the profits through his bank.
Trick: Company's administrating ke aad me laundering karti h.
Related Words:
Launder, Launderer
5. Plenary: (adjective)
Meaning: To be attended by all participants at a conference or assembly, who otherwise meet in smaller groups. (परिपूर्ण)
Synonym: Absolute, Complete, Full, General
Antonym: Incomplete, Limited, Part, Partial
Example: The bill is then put on the order of the day of a plenary sitting.
Trick: Ye hall rarely plenary hota h.
6. Divert: (verb)
Meaning: Cause (someone or something) to change course or turn from one direction to another. (ध्यान हटाना)
Synonym: Alter, Deflect, Redirect, Switch
Antonym: Stay, Straighten, Anger, Be Direct
Example: Police diverted traffic to a side street.
Trick: Jis jagah tum divert hue the udhai hi revert ho jao.
Related Words:
Diversion, Diverting, Diverted, Divertingly
7. Beneficiaries: (noun)
Meaning: A person who derives advantage from something, especially a trust, will, or life insurance policy. (लाभार्थियों)
Synonym: Heiress, Inheritor, Legatee, Recipient
Antonym: Benefactor, Giver, Payer, Donor
Example: He had earlier got her to agree to change their wills so he was the sole beneficiary of her death.
Trick: Saari beneficiaries policy ke saath vary karti h.
Related Words:
Beneficiary, Beneficial, Beneficially
8. Perpetrated: (verb)
Meaning: Carry out or commit (a harmful, illegal, or immoral action). (बढ़ावा)
Synonym: Carry Out, Commit, Execute, Inflict
Antonym: Leave, Stop, Fail, Halt
Example: The men were planning to perpetrate a robbery.
Trick: You haven't stated the perpetrated means of your work.
Related Words:
Perpetration, Perpetrating
9. Tenure: (noun)
Meaning: The conditions under which land or buildings are held or occupied. (कार्यकाल)
Synonym: Tenancy, Occupancy, Holding, Residence
Antonym: Subordination, Submission, Compliance, Obedience
Example: During his tenure as head coach, the team won the championship twice.
Trick: Yeh tenure builder ki saari problems ka cure h.
Related Words:
Tenured
10. Extorted: (verb)
Meaning: Obtain (something) by force, threats, or other unfair means. (जबरन वसूली)
Synonym: Coerce, Elicit, Exact, Extract
Antonym: Forfeit, Give, Let Go, Loosen
Example: The criminals extorted large sums of money from their victims.
Trick: Police extorted ones ko sorted rakhna chahti h.
Related Words:
Extortion, Extorting, Extortive, Extortionately
As always, if you have any questions or feedback, we'd love to hear from you. You can reach us on support@class24.study or
Call support - +91 78498 41445 ,+91 83029 72601 ,+91 78775 18210
Let's connect with CLASS24
🚀 Download the Class24 App here: