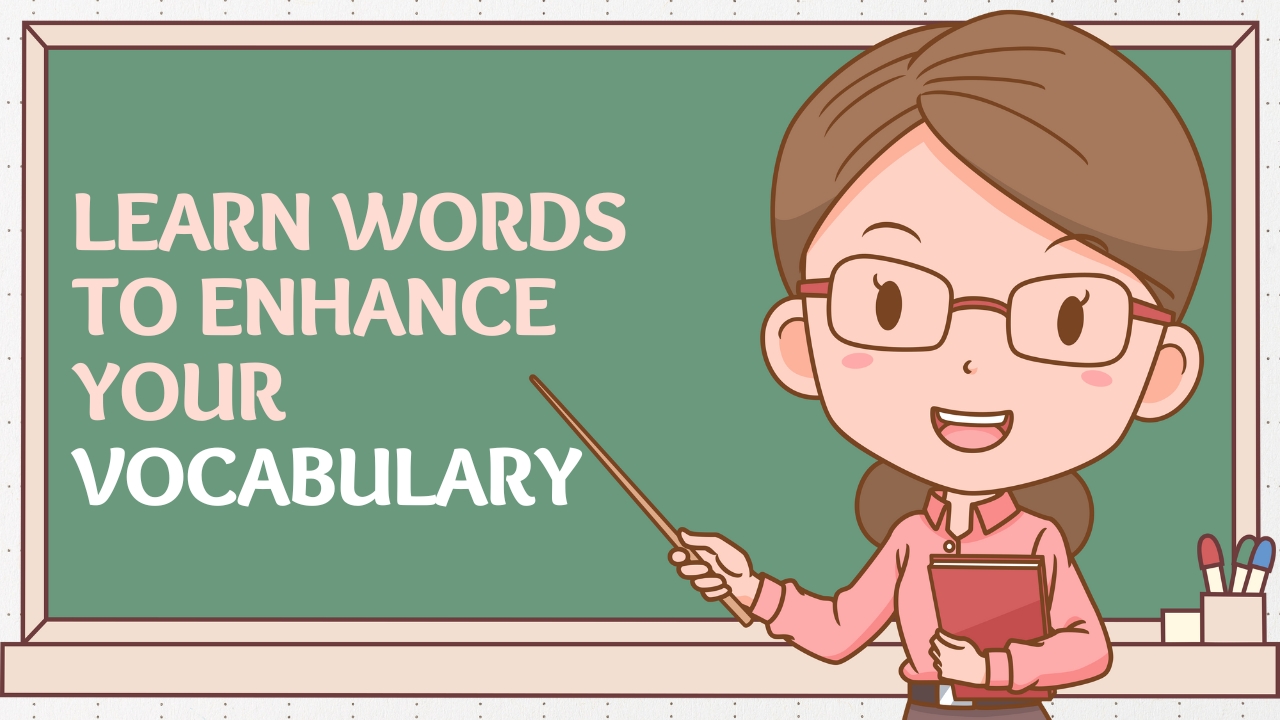 We don't need to tell you the importance of speaking fluent English. Be it facing any interview, interacting among peer groups or gaining confidence in life in general, a person who is fluent in a global language will not feel out of place in any situation. Moreover, in many exams vocabulary plays a major role in solving a variety of questions. So why wait, begin your learning with Class24.
1. Contesting: (verb)
Meaning: Engage in competition to attain (a position of power). (चुनाव लड़ा)
Synonym: Debated, Argued, Challenged, Impugned
Antonym: Agreement, Calm, Peace, Quiet
Example: It will have a contested election for executive director.
Related Words:
Contesting, Contestable, Contestably
Trick: Sabne arm wrestling ke liye contesting ki.
2. Struggled: (adjective)
Meaning: Striving to achieve or attain something in the face of difficulty or resistance. (संघर्षरत)
Synonym: excruciating, harrowing, intense, tortuous
Antonym: pleasant, pleasing, successful, prospering
Example: She's struggling to survive.
Related Words:
Struggling
Trick: He is struggling for his juggling.
3. Vowed: (verb)
Meaning: Solemnly promise to do a specified thing. (शपथ)
Synonym: Swear, Pledge, Promise, Affirm
Antonym: Deny, Disavow, Break, Breach
Example: From that day on, she vowed never to trust him again.
Related Words:
Vowing
Trick: The man bowed and vowed.
4. Coalition: (noun)
Meaning: A temporary alliance for combined action, especially of political parties forming a government. (गठबंधन)
Synonym: Alliance, Affiliation, Caucus, Federation
Antonym: Detachment, Disengagement, Disjoining, Dissolution
Example: The groups united to form a coalition.
Related Words:
Coalitional
Trick: The coalition of parties can seek attention.
5. Petition: (noun)
Meaning: A formal written request, typically one signed by many people, appealing to authority in respect of a particular cause. (याचिका)
Synonym: Request, Ask, Call On, Entreat
Antonym: Refuse, Reject, Dismiss, Disregard
Example: She filed a petition for divorce.
Related Words:
Petitionary, Petitioned, Petitioning
Trick: They questions about the petition.
6. Arbitration: (noun)
Meaning: A person who settles a dispute or has ultimate authority in a matter. (मध्यस्थ)
Synonym: Arbitrator, Mediator, Moderator, Referee
Antonym: Fail, Pass, Approve, Disapprove
Example: The mayor will act as the final arbiter in any disputes between board members.
Related Words:
Arbitrable
Trick: Arbiter ek mediator hota h.
7. Statutory: (adjective)
Meaning: Required, permitted, or enacted by statute. (वैधानिक)
Synonym: Canon, Law, Ordinance, Precept
Antonym: Illegal, Illegitimate, Illicit, Unlawful
Example: The planners are failing to meet their statutory duty to protect biodiversity.
Related Words:
Statutorily
Trick: The statutory should make some monetary policies.
8. Regulated: (verb)
Meaning: A rule or directive made and maintained by an authority. (नियमों)
Synonym: Ruling, Order, Directive, Act
Antonym: Deregulation, Disorganization, Lawlessness, Mismanagement
Example: Under pressure from the American government, Fiat and other manufacturers obeyed the new safety regulations.
Related Words:
Regulatory, Regulation, Regulating
Trick: The teams are regulated and debated properly.
9. Beneficial: (adjective)
Meaning: A person who derives advantage from something, especially a trust, will, or life insurance policy. (लाभार्थियों)
Synonym: Heiress, Inheritor, Legatee, Recipient
Antonym: Benefactor, Giver, Payer, Donor
Example: He had earlier got her to agree to change their wills so he was the sole beneficiary of her death.
Related Words:
Beneficiary, Beneficially
Trick: Saari beneficiaries policy ke saath vary karti h.
10. Competent: (adjective)
Meaning: Having the necessary ability, knowledge, or skill to do something successfully. (सक्षम)
Synonym: Adequate, Capable, Decent, Efficient
Antonym: Impotent, Incapable, Incompetent, Inept
Example: She has shown herself to be a highly competent manager.
Related Words:
Competence, Competently
Trick: I am competent to face the subsequent things.
As always, if you have any questions or feedback, we'd love to hear from you. You can reach us on support@class24.study or
Call support - +91 78498 41445,+91 83029 72601,+91 78775 18210
Let's connect with CLASS24
🚀 Download the Class24 App here: