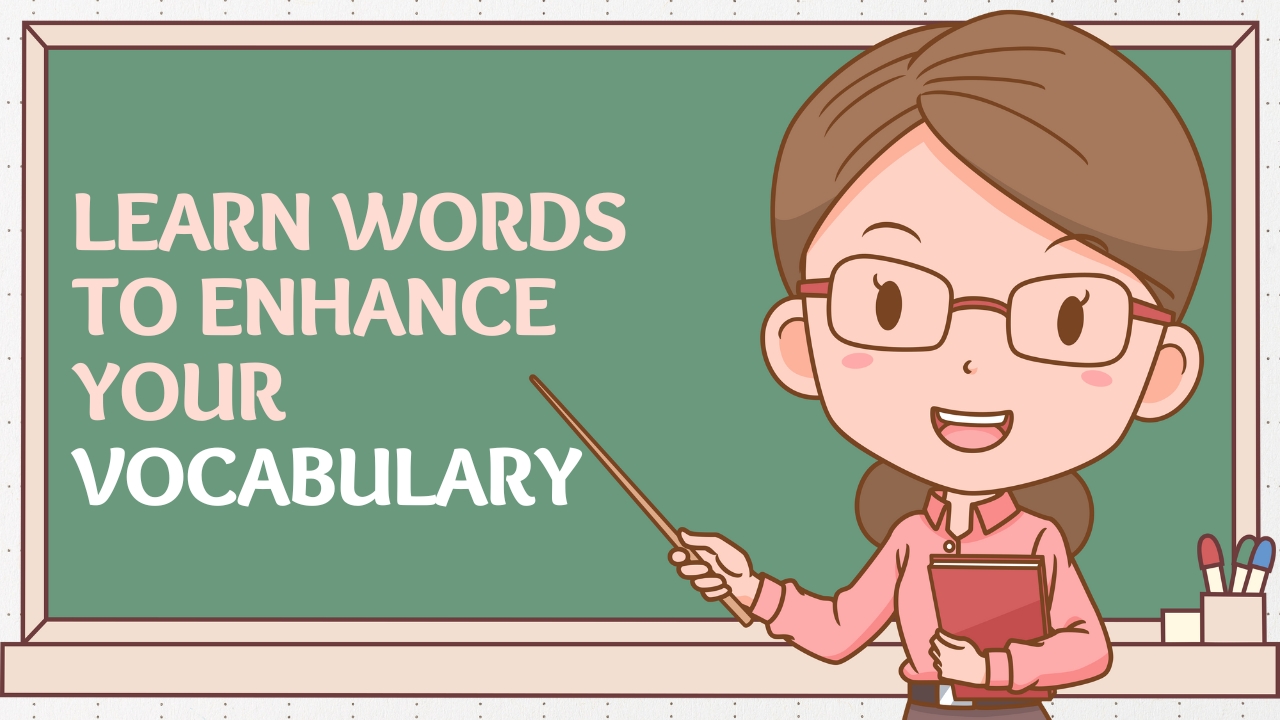 We don't need to tell you the importance of speaking fluent English. Be it facing any interview, interacting among peer groups or gaining confidence in life in general, a person who is fluent in a global language will not feel out of place in any situation. Moreover, in many exams vocabulary plays a major role in solving a variety of questions. So why wait, begin your learning with Class24.
1. Sought: (Verb)
Meaning: To try to find or get something. (तलाश करना)
Synonym: Search For, Try to Find, Look For.
Antonym: Unwanted, Unwelcome, Unloved.
Example: No, I sought it out for the copies of his illustrations, not the words others have added.
Related words:
Sought-after
2. Deploy: (verb)
Meaning: To put soldiers or weapons in a position where they are ready to fight. (तैनात करना)
Synonym: Position, Station, Post, Place.
Antonym: Concentrate, Conclude, Finish, Conceal.
Example: The troops were deployed for battle.
Related words:
Deployment, Deplorably, Deploying.
3. Apathy: (noun)
Meaning: The feeling of not being interested in or enthusiastic about anything. (अनिच्‍छा)
Synonym: Indifference, Unconcern, Passivity.
Antonym: Enthusiasm, Interest, Passion.
Example: People have shown surprising apathy toward these important social problems.
Related words:
Apathetic, Apathetically.
4. Convened: (verb)
Meaning: To come together or to bring people together for a meeting, etc. (आयोजित करना)
Synonym: Summon, Call, Order, Hold.
Antonym: Disperse, Divide, Scatter, Separate.
Example: We convened at the hotel for a seminar.
Related words:
Convening, Conventional.
5. Consensus: (noun)
Meaning: Agreement among a group of people. (सर्वसम्मति)
Synonym: Agreement, Harmony, Concord, Concurrence.
Antonym: Disagreement, Denial, Dissension, Opposition.
Example: Everyone on the council seems to understand the need for consensus.
Related words:
Consensual, Consentingly.
6. Franchise: (noun)
Meaning: Official permission to sell a company's goods or services in a particular area. (मताधिकार)
Synonym: Warrant, Charter, Licence, Permit
Antonym: Deny, Disallow, Disapprove, Halt.
Example: She was granted an exclusive franchise in the city's west end.
Related words:
Franchised, Franchising.
7. Concrete: (adjective)
Meaning: Real or Definite. (यथार्थ प्रत्‍यक्ष)
Synonym: Solid, Material, Real, Physical.
Antonym: Abstract, Theoretical, Imaginary.
Example: The posts have to be set in concrete.
Related words:
Concretive, Concretely.
8. Deliberations: (noun)
Meaning: Discussion or thinking about something in detail. (विस्‍तृत विचार-विमर्श)
Synonym: Thought, Thinking, Consideration, Reflection.
Antonym: Haste, Accidental, Impulsive, Precipitate.
Example: After hours of deliberation, the council came to a decision.
Related words:
Deliberative, Deliberated, Deliberating.
9. Unanimously: (adverb)
Meaning: Being of one mind. (एकमत होकर)
Synonym: With One Mind, To A Man, Bar None
Antonym: Differently, Divergently, Opposite.
Example: The audience unanimously rose to its feet in a standing ovation.
Related words:
Unanimous, Unanimity.
10. Initiative: (noun)
Meaning: Official action that is taken to solve a problem or improve a situation. (पहल)
Synonym: Enterprise, Inventiveness, Resourcefulness, Capability.
Antonym: Cowardice, Idleness, Inactivity, Indifference.
Example: There's talk of a new peace initiative.
Related words:
Initiatory, Initiatively.
As always, if you have any questions or feedback, we'd love to hear from you. You can reach us on support@class24.study or
Call support - +91 78498 41445 ,+91 83029 72601 ,+91 78775 18210
Let's connect with CLASS24
🚀 Download the Class24 App here: