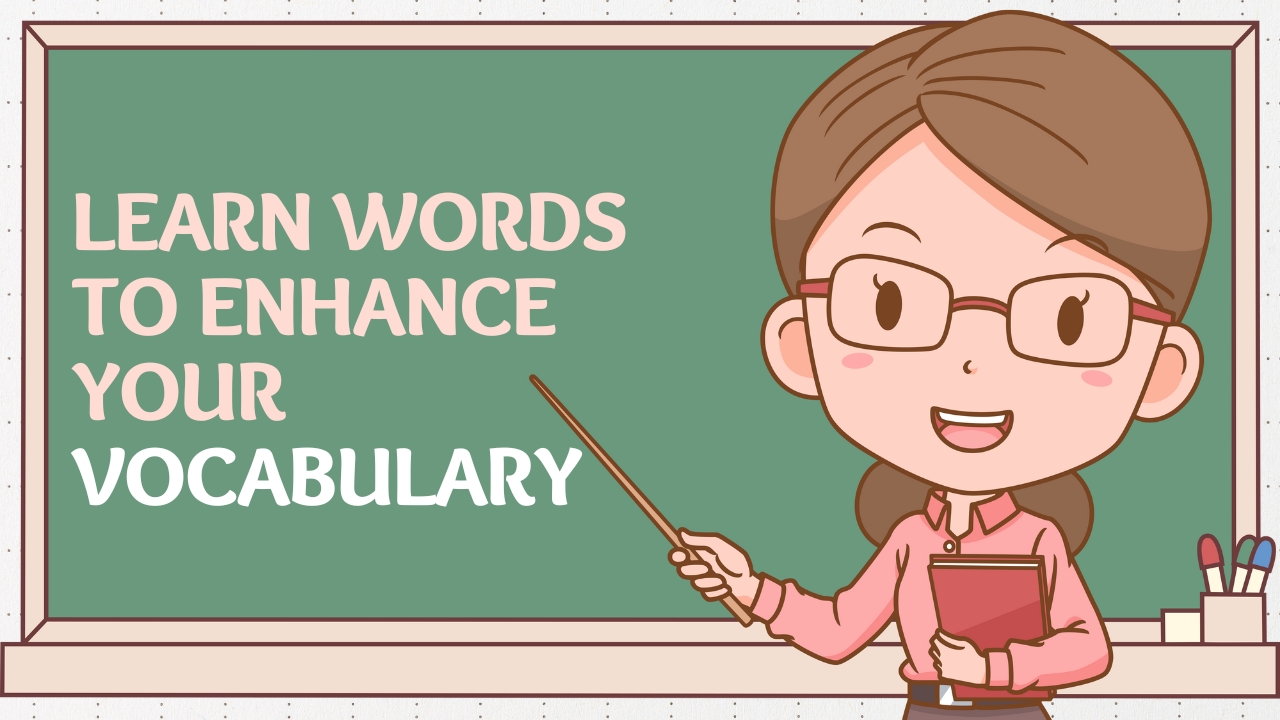 We don't need to tell you the importance of speaking fluent English. Be it facing any interview, interacting among peer groups or gaining confidence in life in general, a person who is fluent in a global language will not feel out of place in any situation. Moreover, in many exams vocabulary plays a major role in solving a variety of questions. So why wait, begin your learning with Class24.
1. Summoned: (verb)
Meaning: Order (someone) to be present. (बुलवाना)
Synonym: Ask, Assemble, Call, Convene
Antonym: Answer, Cancel, Disperse, Divide
Example: He was incensed and summoned the villagers to appear before him.
Related Words:
Summoning
Trick: His friends summoned the auction.
2. Tactic: (noun)
Meaning: An action or strategy carefully planned to achieve a specific end. (रणनीति)
Synonym: Approach, Campaign, Channels, Course
Antonym: Impractical, Unwise, Injudicious, Imprudent
Example: Though she was not kc-mahei, she used the tactics of warfare to maintain her position of leadership.
Related Words:
Tactical, Tactically
Trick: Uske war tactic bahot authentic h.
3. Violation: (Noun)
Meaning: Break Or Fail To Comply With (A Rule Or Formal Agreement). (उल्लंघन)
Synonym: Contravene, Breach, Infringe, Infract
Antonym: Aid, Assist, Help, Obey
Example: He Was Arrested For Violating His Parole.
Related Words:
Violation, Violating
Trick: Violation of rules can cause corruption.
4. Petition: (noun)
Meaning: A formal written request, typically one signed by many people, appealing to authority in respect of a particular cause. (याचिका)
Synonym: Request, Ask, Call On, Entreat
Antonym: Refuse, Reject, Dismiss, Disregard
Example: She filed a petition for divorce.
Related Words:
Petitionary, Petitioned, Petitioning
Trick: He questions about the petition.
5. Implicated: (verb)
Meaning: The effect that something will have on something else in the future. (निहितार्थ)
Synonym: Suggestion, Inference, Indication, Connotation.
Antonym: Measurement, Proof, Reality, Truth.
Example: The lecturer made the implication that science was subjective.
Related words:
Implicative, Implicating, Implication, Implicatively
Trick: All are suggested to be ready for the implicated things.
6. Coercion: (noun)
Meaning: The practice of persuading someone to do something by using force or threats. (दबाव)
Synonym: Duress, Intimidation, Persuasion, Bullying
Antonym: Consent, Agreement, Approval, Permission
Example: It was vital that the elections should be free of coercion or intimidation.
Related Words:
Coercive, Coercibly
Trick: He is under coercion due to his action.
7. Confronted: (verb)
Meaning: Come face to face with (someone) with hostile or argumentative intent. (सामना होना)
Synonym: Accost, Defy, Encounter, Meet
Antonym: Avoid, Dodge, Evade, Surrender
Example: They confronted the invaders at the shore.
Related Words:
Confrontation, Confrontational, Confronting
Trick: They are substituted when confronted.
8. Excise: (noun)
Meaning: A tax levied on certain goods and commodities produced or sold within a country and on licences granted for certain activities. (उत्पाद शुल्क)
Synonym: Surcharge, Tariff, Customs, Duty
Antonym: Tax, Levy, Impose, Fine
Example: New car buyers will be hit by increases in taxes and excise.
Related Words:
Excised, Excising
Trick: Excise vo exercise h jo har company karti h
9. Accused: (noun)
Meaning: A person or group of people who are charged with or on trial for a crime. (आरोपी)
Synonym: Arraigned, Implicated, Incriminated, Indicted
Antonym: Acquitted, Clear, Discharged
Example: He was accused of stealing the money.
Related Words:
Accusing, Accusingly
Trick: The accused person has abused the law.
10. Laundering: (verb)
Meaning: Conceal the origins of (money obtained illegally) (शोधन)
Synonym: Clean, Administration, Management
Antonym: Dirty, Bedraggled, Begrimed
Example: Hunsaker was laundering the profits through his bank.
Related Words:
Launder, Launderer
Trick: Company's administrating ke aad me laundering karti h.
As always, if you have any questions or feedback, we'd love to hear from you. You can reach us on support@class24.study or
Call support - +91 78498 41445,+91 83029 72601,+91 78775 18210
Let's connect with CLASS24
🚀 Download the Class24 App here: