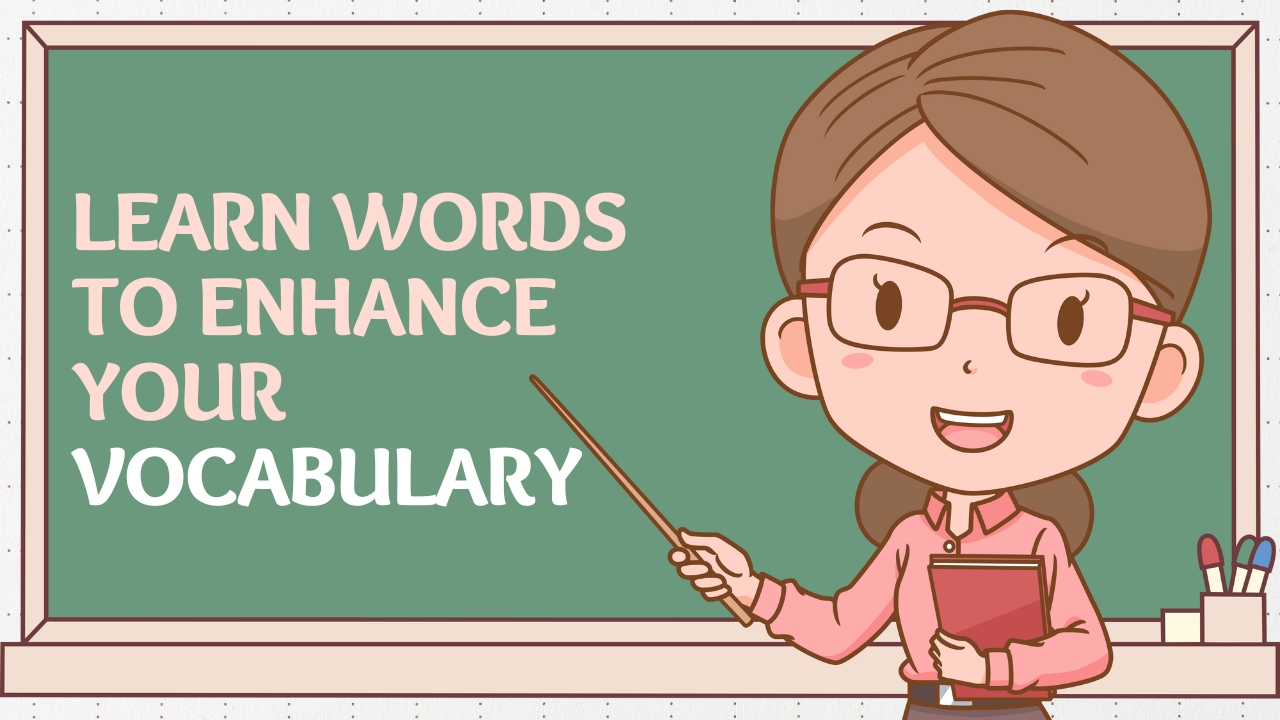 We don't need to tell you the importance of speaking fluent English. Be it facing any interview, interacting among peer groups or gaining confidence in life in general, a person who is fluent in a global language will not feel out of place in any situation. Moreover, in many exams vocabulary plays a major role in solving a variety of questions. So why wait, begin your learning with Class24.
1. Equivalent: (adjective)
Meaning: Equal in value. (मूल्‍य)
Antonym: Different, Dissimilar, Opposite, Unequal, Unlike
Synonym: Equal, Identical, Similar, Parallel, Analogous
Example: The equivalent of two tablespoons of polyunsaturated oils is ample each day.
Related words:
Equivalence
2. Recurring: (adjective)
Meaning: To happen again or many times (पुनरावृत्त होना)
Antonym: Continuous, Constant, Incessant, Perpetual
Synonym: Happen Again, Reoccur, Occur Again, Be Repeated
Example: Francis suffered all his life from a recurring nightmare that he was trapped in a falling house.
Related words:
Recurrently, Recurrent, Recurrence
3. Clumsiness: (noun)
Meaning: Behaviour that does not show any skill or thought (बेढंगापन)
Antonym: Adroit, Skillful, Agile, Athletic
Synonym: Awkwardness, Ineptitude, Ungainliness, Heavy-Handedness.
Example: Dropping things, tripping a lot, and stumbling are all examples of clumsiness.
Related words:
Clumsily, clumsy
4. Stack: (noun)
Meaning: A tidy pile of something (ढेर)
Antonym: Unpile, Disperse, Dissipate, Spend, Unstack
Synonym: Heap, Pile, Mound, Mountain, Pyramid
Example: She spent the afternoon splitting and stacking firewood.
Related words:
Stacked, Stacking
5. Clogged: (adjective)
Meaning: To block or become blocked (अवरुद्घ हो जाना या कर देना)
Antonym: Unplugged, Excavated, Unblocked, Emptied, Unstopped.
Synonym: Block, Obstruct, Congest, Jam, Choke
Example: The road was clogged with traffic.
6. Clouded: (adjective)
Meaning: To become or make something difficult to see through (धुँधला करना या हो जाना)
Antonym: Transparent, Clear, Purified
Synonym: Lour, Blacken, Darken, Dim
Example: But this time, there was a short rain, and the sky was clouded.
Related words:
Cloud, Clouding, Cloudiness
7. Poised: (adjective)
Meaning: Not moving but ready to move (किसी हरकत के लिए तैयार)
Antonym: excited, flustered, inelegant, agitation
Synonym: self-possessed, self-assured, composed, assured
Example: The company is poised for success.
8. Concurrent: (adjective)
Meaning: Existing or happening at the same time as something else. (समकालिक)
Antonym: Asynchronous, Non-Simultaneous, Nonsynchronous, Metachronous.
Synonym: Simultaneous, Coincident, Coinciding, Contemporaneous, Synchronous
Example: Etienne is holding three concurrent exhibitions.
Related words:
Concurrently
9. Haphazard: (adjective)
Meaning: Badly organized (अव्‍यवस्थित)
Antonym: Methodical, Systematic, Fortuitous
Synonym: Random, Unplanned, Unsystematic, Unmethodical
Example: He tackled the problem in a typically haphazard manner.
Related words:
Haphazardly, Haphazardness
10. Anonymity: (noun)
Meaning: The situation where a person's name is not known (गुमनामी)
Antonym: Celebrity, Fame
Synonym: Obscurity, Silence, Oblivion, Namelessness
Example: They are trying to protect their child's anonymity.
Related words:
Anonymously, Anonymity, Anonymousness
As always, if you have any questions or feedback, we'd love to hear from you. You can reach us on support@class24.study or
Call support - +91 78498 41445 ,+91 83029 72601 ,+91 78775 18210
Let's connect with CLASS24
🚀 Download the Class24 App here: