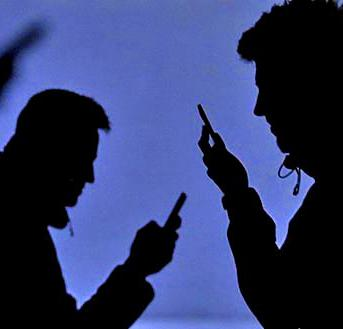 Many voters are getting calls where they are being asked whom they will vote for.
Automated messages from unknown number, identified as EC, asking about voting preference; calls asking respondents to record a message are some of the problems faced by Karnataka voters
JAHNAVI T.R. BENGALURU
Priyanka K., a voter from Yelahanka constituency, received a phone call from an unknown number, which was identified as 'Election Commission of India' by a caller identification app. When she answered, there was an automated message which asked her to indicate her voting preference.
Many voters across Bengaluru are getting similar automated calls where they are being asked whom they would vote for. Not just that, breach of privacy and data have been a major concern this election season as many citizens are receiving multiple calls and messages from various political parties, media agencies, canvassers and unknown entities.
Voters have also received automated messages from the BJP and the Congress asking them to vote for particular candidates and in the BJP's case, sometimes also to re-elect Basavaraj Bommai. The pre-recorded call also asks the respondents to record a message, which they claim would be sent to Mr. Modi, some voters reported.
The Bruhat Bengaluru Mahanagara Palike and the Election Commission officials said that they were aware of such cases. "The usage of the name of EC is concerning. We have forwarded the complaints to the cyber team to investigate," said Manoj Kumar Meena, Chief Electoral Officer, Karnataka.
The Hindu
(National)
As always, if you have any questions or feedback, we'd love to hear from you. You can reach us on support@class24.study or
Call support - +91 78498 41445,+91 83029 72601,+91 78775 18210
Let's connect with CLASS24
🚀 Download the Class24 App here:
Related Article: Best Online learning platform in India