Switzerland's 2nd largest bank has been merged with country's largest bank & its rival UBS for a lot lower than its market value. Regulators say this was the best way forward.
New Delhi: Credit Suisse announced on Sunday that it will be bought by its main rival, UBS, for $3.25 billion — a final, dramatic end to years of often-sordid scandals and financial problems at the 167-year-old institution. The story features a century-old rivalry including spying, as well as troubling links to dictators, cocaine, and money-laundering.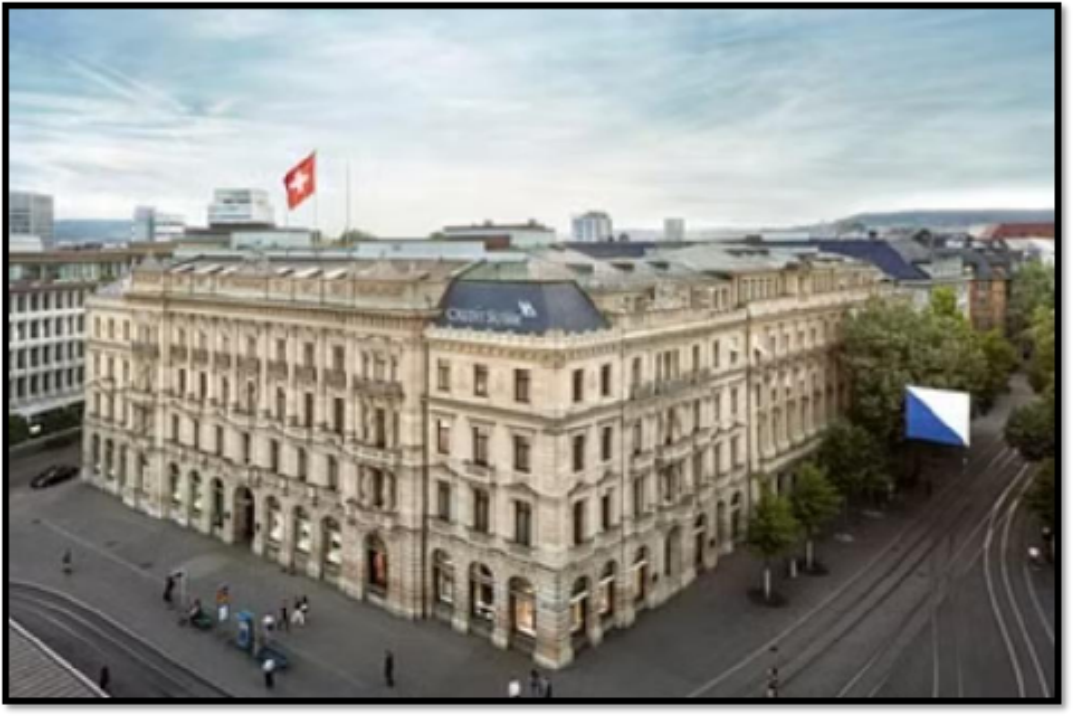 The merger, brokered by three different Swiss regulators, comes on the heels of a tumultuous week for Credit Suisse, during which it saw its stock price plummet in reaction to the banking turmoil in the US, scrambled to secure a nearly $54 billion (50 billion Swiss Francs) loan from the Swiss National Bank, and saw doomsday prophecies being made about its future from people who have famously got it right before.
What adds to the drama is that UBS is the largest bank in Switzerland and Credit Suisse is the second-largest, and the two have been rivals for about a century.
"Credit Suisse and UBS have entered into a merger agreement on Sunday following the intervention of the Swiss Federal Department of Finance, the Swiss National Bank and the Swiss Financial Market Supervisory Authority (FINMA)," Credit Suisse said in a statement. "UBS will be the surviving entity upon closing of the merger transaction."
The Swiss government has clarified that the deal is not a bailout, but a commercial transaction, and is the best way out of the situation. During a press conference, Swiss Finance Minister Karin Keller-Sutter said that the government "regrets that Credit Suisse wasn't able to master its own difficulties (as) that would have been the best solution".
"Unfortunately, the loss of confidence from the markets and customers was no longer able to be halted," she said.
Contours of the deal
Under the deal, the existing shareholders of Credit Suisse will be allotted one share of the bank for every 22.48 of its shares they hold.
"Until consummation of the merger, Credit Suisse will continue to conduct its business in the ordinary course and implement its restructuring measures in collaboration with UBS," Credit Suisse said. "The Swiss National Bank will grant Credit Suisse access to facilities that provide substantial additional liquidity."
While the deal to buy Credit Suisse, albeit at what amounts to a 60 per cent discount on its latest market value, did allay some fears in the European markets, the fact that Credit Suisse announced that it was writing-off $17.26 billion worth of bonds has left investors furious.
"On Sunday, Credit Suisse has been informed by FINMA that FINMA has determined that Credit Suisse's Additional Tier 1 Capital (deriving from the issuance of Tier 1 Capital Notes) in the aggregate nominal amount of approximately CHF (Swiss Francs) 16 billion will be written off to zero," Credit Suisse said.
This, the investors and market experts say, is highly unconventional and flies in the face of regular practice. Normally, holders of equity in a company are kept at the bottom of the ladder of who all will receive their dues in the event of a company collapse. In such a scenario, bond holders would have seen their investments being honoured at a higher priority than shareholders.
However, in this merger, the shareholders are receiving some money and stake in the newly merged entity, while the AT1 bondholders are seeing their investments being written off to zero value.
Interestingly, the writing off of AT1 bonds was done in the 2020 revival of Yes Bank in India as well. That decision too met with strong resistance, went to the Bombay High Court, and was overturned. Then, the Supreme Court stayed the overturning.
"For the purpose of a seamless integration of Credit Suisse into UBS, UBS is expected to appoint key personnel to Credit Suisse as soon as legally possible," Credit Suisse said. "UBS has expressed its confidence that the employment of the staff of Credit Suisse will be continued."
What led to this merger?
The most recent trigger for this rescue of Credit Suisse was the fallout of the crisis among regional banks in the US, which has seen three regional banks, including the now-infamous Silicon Valley Bank, failing.
The shock waves of this crisis in the US travelled quickly to Europe, with banking stocks diving in value, led by the stocks of the already-fragile Credit Suisse. Why was Credit Suisse already fragile? That's a tale that goes back to early 2020.
In February 2020, Credit Suisse's CEO Tidjane Thiam announced his resignation following a long drawn-out scandal over spying on UBS employees. According to reports, Thiam allegedly knew that private contractors were employed to spy on Iqbal Khan, the head of UBS at the time, to see whether he was poaching employees from Credit Suisse. Thiam was replaced by veteran banker Thomas Gottstein.
Also in 2020, Swiss prosecutors issued an indictment against the bank for allegedly not conducting adequate checks and failing to look into the source of funds linked to a Bulgarian drug ring that was using its bank accounts to launder money between 2004 and 2008.
Then, in early 2021, Credit Suisse recorded a massive $5.5 billion loss due to the collapse of US hedge fund Archegos Capital Management, to which it had significant exposure. Later that same year, the bank took another step that severely dented its reputation. It suspended $10 billion of investor funds linked to billionaire financier Lex Greensill.
At the time, FINMA said that it "finds that Credit Suisse seriously breached its supervisory obligations in this context with regard to risk management and appropriate organisational structures".
The next year, in 2021, the bank again came under fire due to the actions of its then chairman António Horta-Osório, who reportedly breached various Covid safety norms and even allegedly attended Wimbledon matches. Horta-Osório resigned, saying, "I regret that a number of my personal actions have led to difficulties for the bank and compromised my ability to represent the bank internally and externally."
Things didn't really improve from there. In June 2022, Switzerland's Federal Criminal Court found Credit Suisse guilty of failing to prevent money-laundering by a Bulgarian cocaine trafficking gang. This was Switzerland's first criminal trial of one of its major banks.
The problems were not just reputational, but also financial. In February 2023, Credit Suisse announced its biggest-ever loss since the Global Financial Crisis of 2008, of $7.9 billion, for 2022.
These are the most recent scandals and crises the bank has been linked to. However, Credit Suisse has been linked to other drug-related money-laundering cases, and has even been indicted for helping dictators in various countries launder their money and keep them safe.
It Is in the context of this reputational and financial distress that the news of the American regional banks hit Credit Suisse. In light of its precarious position, the bank negotiated a deal with the Swiss National Bank for a loan of $54 billion "to pre-emptively strengthen liquidity".
While this temporarily helped, it didn't seem to convince everybody. In an ominous and remarkably prescient statement, Wall Street analyst and investor Robert Kiyosaki — the man who had predicted the collapse of Lehman Brothers in 2008 — said that after Silicon Valley Bank, it would be Credit Suisse that would fall.
Turns out he was close to the mark.
"On March 19, 2023, Swiss Federal Department of Finance, the Swiss National Bank and FINMA asked Credit Suisse and UBS to enter into the merger agreement," Credit Suisse said in its statement. "Pursuant to the emergency ordinance which is being issued by the Swiss Federal Council, the merger can be implemented without approval of the shareholders," it said.
The Print
( International )
As always, if you have any questions or feedback, we'd love to hear from you. You can reach us on support@class24.study or
Call support - +91 78498 41445 ,+91 83029 72601 ,+91 78775 18210
Let's connect with CLASS24
🚀 Download the Class24 App here: