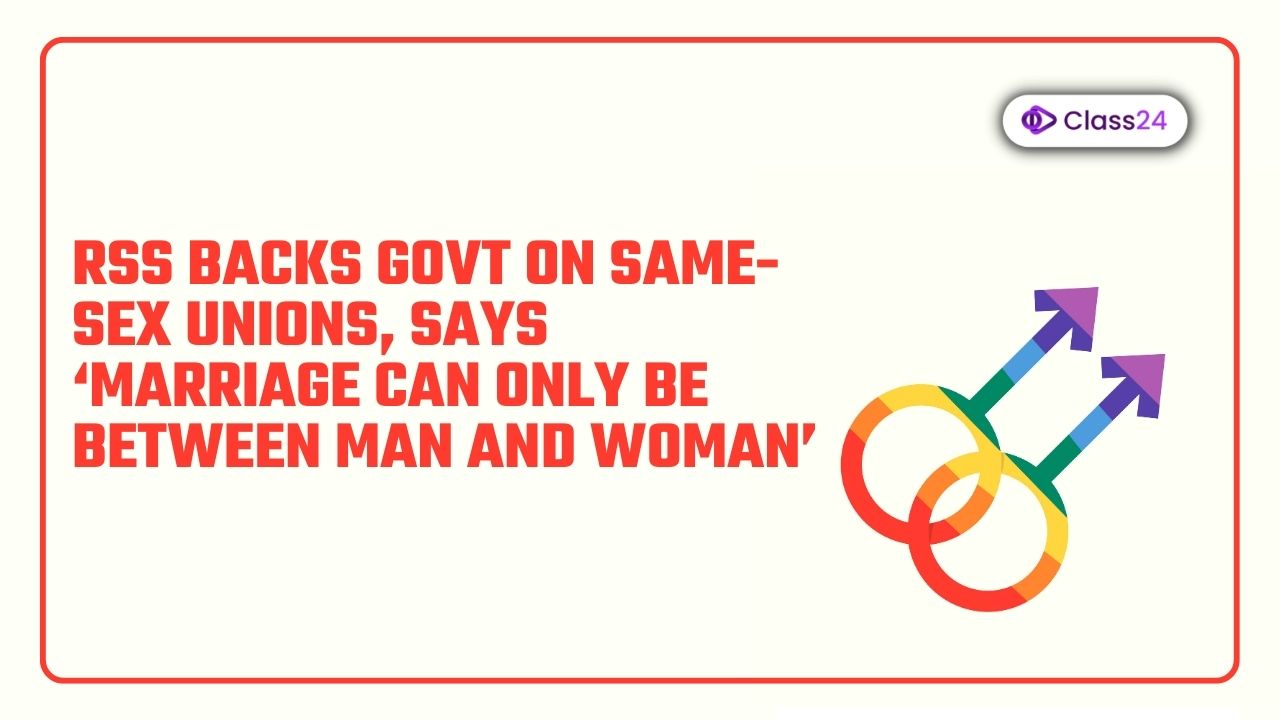 At RSS event, Dattatreya Hosabale says marriage isn't for 'personal, sexual or physical enjoyment'. In January, Mohan Bhagwat said references to same-sex relationships can be found in Hindu epics.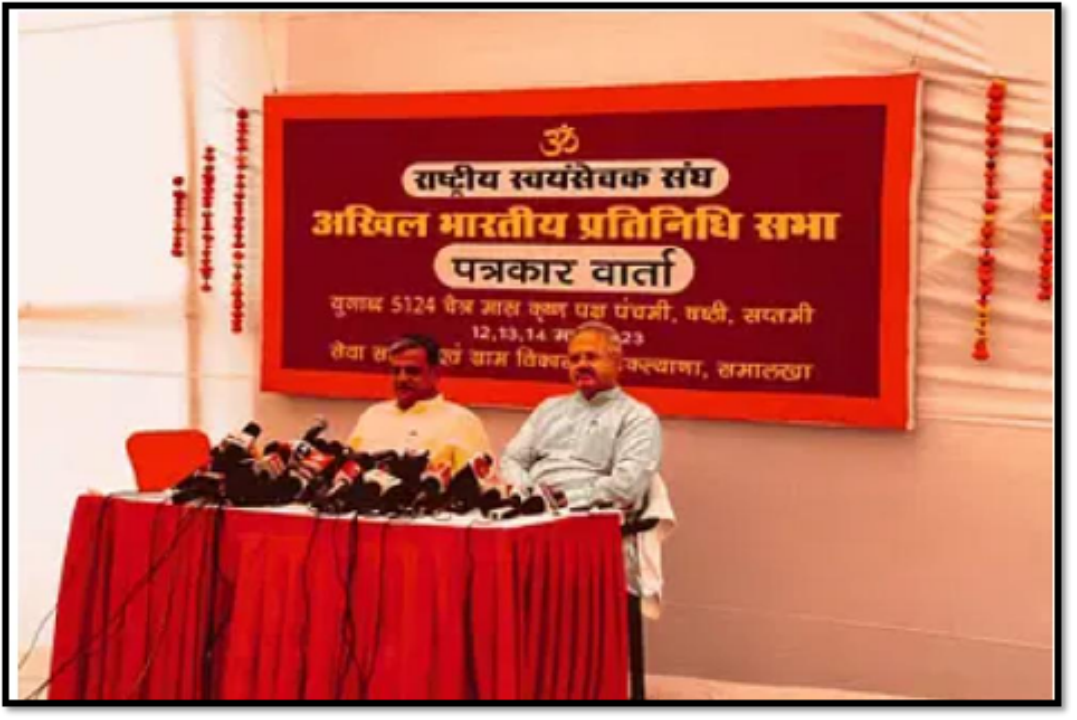 Panipat: Marriage is only possible between a man and woman, Rashtriya Swayamsevak Sangh (RSS) general secretary Dattatreya Hosabale said Tuesday, supporting the BJP-led central government's stand on same-sex marriages.
Responding to a question from ThePrint at the three-day Akhil Bharatiya Pratinidhi Sabha (ABPS) 2023 at Panipat, Haryana, Hosabale said marriage is neither an "instrument for personal, sexual or physical enjoyment" nor a "contract between two persons".
"Hindu jivan darshan me vivah ek sanskar hai (In the Hindu way of life, marriage is a virtue)," Hosabale said. "Saath kisi ke bhi rehna hai, who alag baat hai, lekin vivah sirf ek purush aur stri ke beech hi ho sakta hain (One can live with anyone they like, but marriage can only happen between a man and a woman)."
Hosabale's remarks come two months after RSS chief Mohan Bhagwat said the members of LGTBTQ existed in ancient India and there were references to same-sex relationships in the Hindu epics and scriptures.
Hosabale said the RSS supported the central government's stand against same sex-marriages.
"I'm on record and on behalf of the RSS about this," he said. "Marriage is for the interest of society. It has a larger and broader cause. It can only happen between a man and a woman."
Hosabale's remarks come days after the central government opposed petitions for same-sex marriages in the Supreme Court. In its argument before the court, the Modi government said it was a subject for Parliament to debate on, but added that such marriages would affect many other issues, such as the psychology of a child brought up by a homosexual couple.
Not 'our pratha'
A three-judge bench headed by Chief Justice D.Y. Chandrachud Monday called the questions raised in the petitions as being of "seminal importance" and referred the case to a five-judge Constitution Bench.
In its submission, the central government said that union between persons of opposite sex is "socially, culturally and legally ingrained into the very idea and concept of marriage".
Speaking to the gathering Tuesday, Hosabale said "marriage has always been like this in our country for thousands of years".
"There was no change in the pratha (customs and rituals). For the modern age, we may give up the system of dowry and so on, but the main frame of marriage will not change," Hosabale said.
On trans people
In an interview with the Organiser, the RSS's English mouthpiece, in January, Bhagwat said same-sex relationships existed in ancient times too.
The transgender community always existed and they were part of our everyday life, Bhagwat said in the interview, adding that they even had their own deity — Mahamandaleshwar.
That remark came at a time when RSS affiliates, including its social organisation Sewa Bharati, have begun working among the trans people. In a first, the organisation had also invited them to their Holi Milan programme this year.
The Print
( National )
As always, if you have any questions or feedback, we'd love to hear from you. You can reach us on support@class24.study or
Call support - +91 78498 41445 ,+91 83029 72601 ,+91 78775 18210
Let's connect with CLASS24
🚀 Download the Class24 App here: