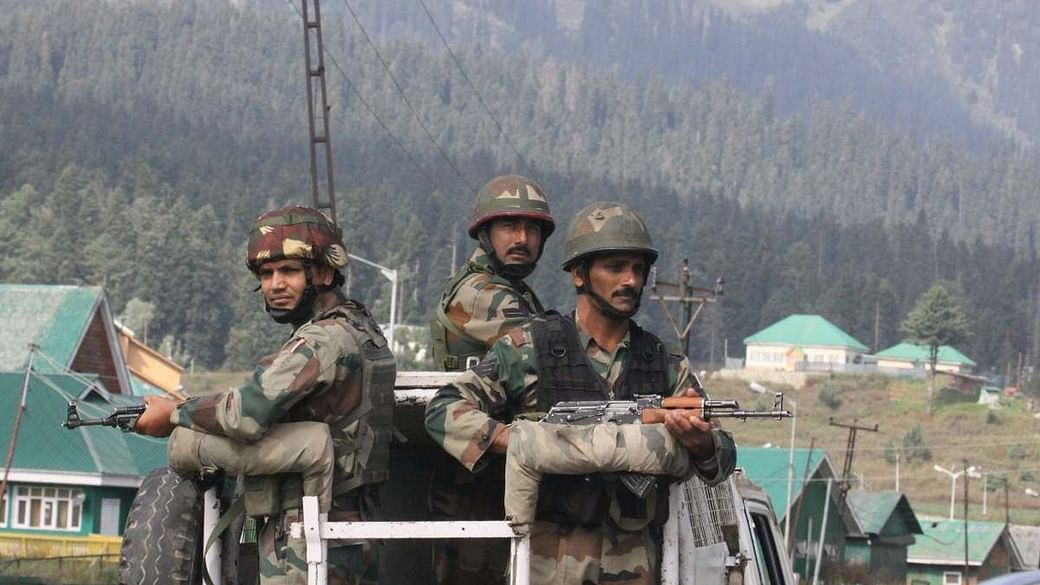 Operation Sahi Raasta was started last year in Pattan in Baramulla district and is now being expanded to Anantnag. Only seven youth said to have joined terror ranks this year.
Srinagar/New Delhi: Terror recruitment in Kashmir has seen a drastic fall this year, with the first five months seeing only seven youngsters joining terrorist groups, ThePrint has learnt.
Sources in the defence and security establishment said the numbers are good in comparison to 2022, which saw 121 youngsters joining terror groups.
This number was 142 in 2021, which was lower than 178 in 2020, they said.
In 2019, which saw a stringent lockdown following the abrogation of Article 370 in Jammu & Kashmir, terror recruitment was at 117, while the figure stood at 210 in the year before that, according to the sources.
"This year so far, only seven youth have joined terror groups," a source told ThePrint, adding that "five of them had been killed in operations by the security forces".
Asked about the efforts taken to counter radicalisation, a second source revealed to ThePrint that the Indian Army and the Jammu & Kashmir Police had together launched an operation called 'Sahi Raasta'.
Under the programme, radicalised youth or those getting radicalised are put through a 21-day capsule at a specialised centre, where they undergo counselling from a religious point of view as well as on career, besides other things.
The programme was started last year at Pattan in Baramulla district, and now another centre is being opened up in Anantnag, sources told ThePrint, adding that about 180 youngsters, in the 15-30 age group, had undergone the counselling.
"It is heartening to note that only one boy from the 180 that had undergone the programme joined terror ranks. That boy too came back within a week," a third source said.
According to the sources, private individuals had been roped in to counsel the youth and the programme has been successful, so far.
They further said that families were reaching out to the Army when they felt that their children were getting radicalised. "It is not just the Army and the police. Even families play a big role in this programme," one of the sources quoted earlier said.
The sources explained that family bonding had increased during Covid, as youngsters and elders were forced to spend time together. This, they said, had a positive impact on the youth.
Informal de-radicalisation programmes have been run in the past but this is the first time that it is being done in a structured manner, but discreetly, said the sources.
They added that a focused crackdown on terror infrastructure and finances by the National Investigation Agency (NIA) and J&K's State Investigation Agency also played a key role in keeping terror recruitment down.
Further, arrests of key players ensured that there was no large-scale terror recruitment and radicalisation programme in J&K.
Lastly, the sources said, youngsters are afraid of the rule of law since any wrong activity can lead to strict police action.
The Print
(National)