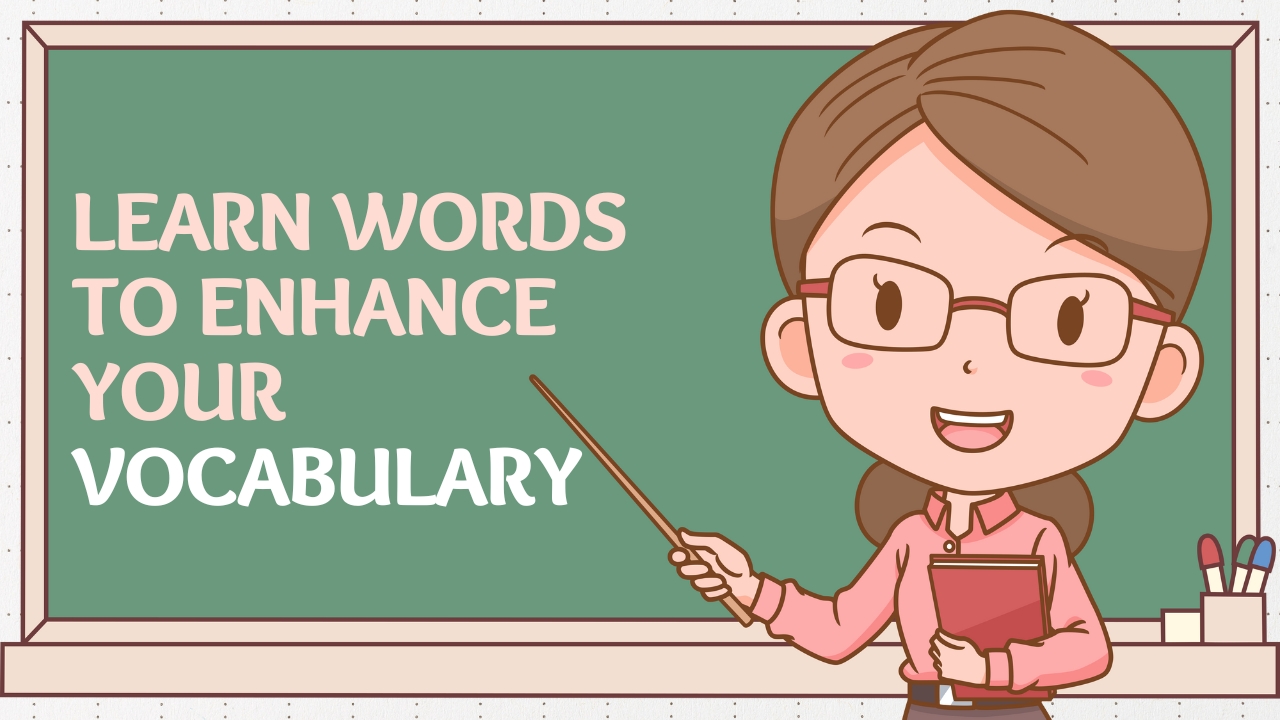 We don't need to tell you the importance of speaking fluent English. Be it facing any interview, interacting among peer groups or gaining confidence in life in general, a person who is fluent in a global language will not feel out of place in any situation. Moreover, in many exams vocabulary plays a major role in solving a variety of questions. So why wait, begin your learning with Class24.
1. Initiated: (verb)
Meaning: Cause (a process or action) to begin. (आरंभ करना)
Synonym: Begin, Commence, Inaugurate, Institute
Antonym: Block, Cease, Close, Complete
Example: Doctors have initiated a series of tests to determine the cause of the problem.
Related Words:
Initiate, Initiating
Trick: We are initiated for the recruited work.
2. Ensure: (verb)
Meaning: Make certain that (something) will occur or be the case. (सुनिश्चित)
Synonym: Secure, Guarantee, Warrant, Certify
Antonym: Hurt, Forget, Ignore, Invalidate.
Example: The company's sole concern is to ensure the safety of its employees.
Related Words:
Ensured, Ensuring
Trick: The doctor ensures to cure the disease.
3. Expectation: (noun)
Meaning: Regarded as likely. (अपेक्षित)
Synonym: Normal, Conventional, Familiar, Habitual
Antonym: Unannounced, Unheralded, Unpredicted, Unexpected
Example: As expected, the election was very close.
Related Words:
Expected, Expecting
Trick: The VIP is expected to be protected.
4. Criticized: (verb)
Meaning: What you think is bad about somebody/something. (आलोचना)
Synonym: Censure, Reproval, Condemnation, Denunciation
Antonym: Approve, Commend, Compliment, Exonerate.
Example: There was much public criticism directed at the senator.
Related words:
Critical, Criticizing, Critically
Trick: The criticism can cause egoism.
5. Allegedly: (adverb)
Meaning: Said, without proof, to have taken place or to have a specified illegal or undesirable quality. (कथित)
Synonym: Supposed, Professed, Purported, Apparent
Antonym: Proved, Verifiable, Stated, Tried-And-True.
Example: But sometimes there is also an element of fraud from the alleged victim.
Related Words:
Allegation, Alleged
Trick: He was alleged by the managed workers.
6. Development: (noun)
Meaning: The process of developing or being developed. (विकास)
Synonym: Advancement, Evolution, Expansion, Improvement
Antonym: Decline, Decrease, Halt, Retreat
Example: Good nutrition is important for proper muscle development.
Related Words:
Developmental, Developing, Developed, Developmentally
Trick: The development is done on behalf of agreement.
7. Considering: (verb)
Meaning: By a notably large amount or to a notably large extent (काफी)
Synonym: Appreciably, Far, Greatly, Markedly
Antonym: Insignificantly, Little, Slightly, Unappreciably
Example: He's considerably fatter than he was when I knew him.
Related Words:
Considerable, Considered, Considerably
Trick: The amount is considering the managing department.
8. Dispensation: (noun)
Meaning: Exemption from a rule or usual requirement. (व्यवस्था)
Synonym: Disbursement, Allotment, Appointment, Apportionment
Antonym: Disfavor, Hole, Denial, Veto
Example: The priest asked for dispensation from his vows.
Related Words:
Dispensing
Trick: This conversation is about the dispensation of the program.
9. Suspicion: (noun)
Meaning: A feeling or thought that something is possible, likely, or true. (संदेह)
Synonym: Conjecture, Cynicism, Distrust, Impression
Antonym: Belief, Certainty, Confidence, Faith
Example: There has long been a suspicion that the painting is a fake.
Related Words:
Suspiciously, Suspicious
Trick: The man was suspicion about the pernicious disease.
10. Perception: (noun)
Meaning: The ability to see, hear, or become aware of something through the senses. (अनुभूति)
Synonym: Insight, Sensitivity, Perceptivity, Understanding
Antonym: Density, Dullness, Irrationality, Obtuseness
Example: It is my perception that his argument was fundamentally flawed.
Related Words:
Perceptive, Perceptively
Trick: He is exception in perception.
As always, if you have any questions or feedback, we'd love to hear from you. You can reach us on support@class24.study or
Call support - +91 78498 41445,+91 83029 72601,+91 78775 18210
Let's connect with CLASS24
🚀 Download the Class24 App here: